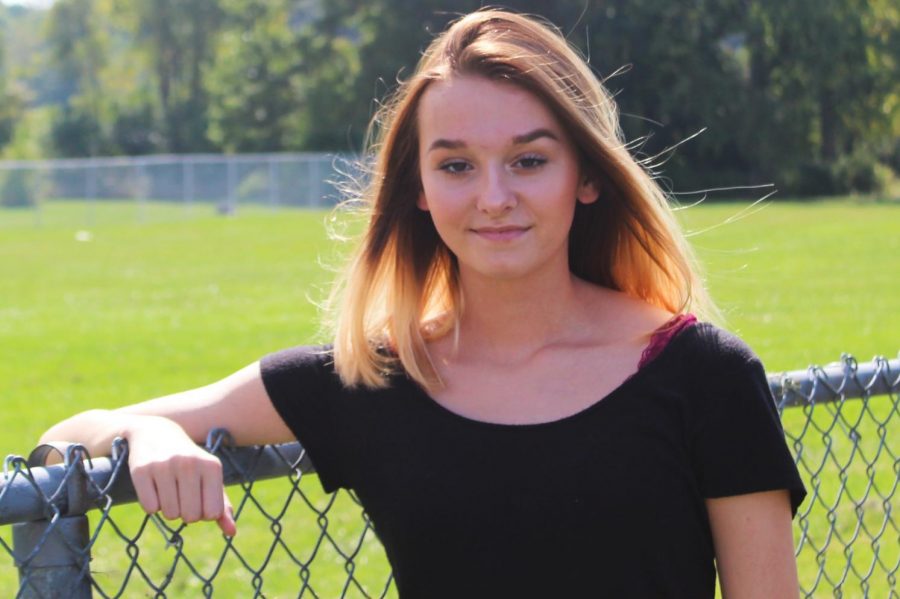 Birthday: Dec. 18, 2002


Hobbies/Interests: Cheer, and hanging out with friends.


Favorite Quote: "That's always seemed so ridiculous to me, that people want to be around someone because they're pretty. It's like choosing your breakfast based on color instead of taste." - John Green


Favorite Book: "Paper Towns" by John Green


Plans After High School: Attend college and get a job.


Cassie Horne, Reporter
Jun 05, 2019

Harroun loves animals, music, reading

(Story)

May 30, 2019

Class Day honors seniors

(Story)

May 30, 2019

Olmstead wins a College Board scholarship

(Story)

May 28, 2019

Heavner bids farewell after more than two decades in the kitchen

(Story/Media)

May 15, 2019

Spend time with loved ones on International Day of Families

(Story)

May 13, 2019

Eads enjoys video games, art, friends

(Story/Media)

May 10, 2019

Declawing cats is cruel

(Story)

Apr 29, 2019

I disagree with Kearsley's dress code

(Story)

Mar 22, 2019

First all-female spacewalk with female crew will take place soon

(Story)

Mar 20, 2019

Students, staff believe ALICE program steps in right direction

(Story/Media)

Mar 13, 2019

'Happy Death Day 2U' will scare you, make you laugh

(Story)

Mar 06, 2019

Want to work? Under 18? You need a work permit

(Story)

Feb 27, 2019

Walker loves to help community, loved ones

(Story/Media)

Feb 13, 2019

Stores are positively affected by Valentine's Day

(Story)

Feb 11, 2019

Black History Month: Michael Jackson moonwalked into our hearts forever

(Story)

Jan 09, 2019

Italian exchange student Amato loves to travel

(Story)

Dec 21, 2018

Students celebrate differently during the holidays

(Story/Media)

Dec 05, 2018

Parking fees pay to maintain the student lot

(Media)

Nov 30, 2018

Hornets kick off winter sports

(Media)

Nov 21, 2018

Families have their own Thanksgiving traditions

(Story)

Nov 01, 2018

NHS raises money for breast cancer

(Story)