Stores are positively affected by Valentine's Day
Hang on for a minute...we're trying to find some more stories you might like.
Valentines' Day is known for celebrating one's love for another person, whether it's family or a significant other.
Besides showing affection to others, Valentine's Day is also a day for businesses to make money.
This year the holiday falls on Thursday, Feb. 14, and people are aching to get special gifts for their loved ones.
Sophomore Mackenzie Atkinson said Valentine's Day has become focused on the act of gift-giving.
"I feel like Valentine's Day can be a little overrated and in your face, but it's a day that you show your love to other people," Atkinson said. "If I were to participate in the whole gift thing, I would incorporate an inside joke with my gift, just to make the gift a little more personal."
Many people will be spending money on chocolates, cards, flowers, and evenings out.
Over the years, the economy has had many changes with how much was spent each year on Valentine's Day.
According to the National Retail Foundation, Valentine's Day spending is expected to reach $19.6 billion this year. That's more than the $18.2 billion spent in 2017 but slightly lower than the record $19.7 billion spent in 2016.
Valentine's Day is a great day for stores selling Valentine's-themed items to make money and increase revenue.
"Americans are looking forward to pampering and indulging their loved ones with flowers, candy, dinner and all of the other Valentine's Day stops," NRF President and CEO Matthew Shay said.
The featured image in this story is from flickr.

About the Writer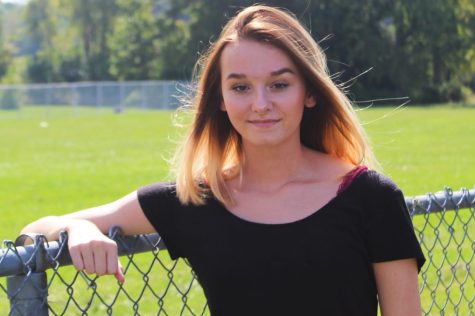 Cassie Horne, Reporter

Birthday: Dec. 18, 2002
Hobbies/Interests: Cheer, and hanging out with friends.
Favorite Quote: "That's always seemed so ridiculous to me,...