Students celebrate differently during the holidays
Hang on for a minute...we're trying to find some more stories you might like.
As winter break begins Friday, Dec. 21, students are looking forward to all of the fun and thrilling activities to do over their time off from school.
Winter break lasts through Thursday, Jan. 3, and many students have enticing plans for this break.
Sophomore Gabe Burroughs is excited for all of the events that he is planning.
"Over the break I am going to get my license and a new car," Burroughs said. "I'll be celebrating my birthday the day after Christmas, and I am going to work on wrestling, and I will be hanging out with lots of my friends."
Christmas is an annual festival commemorating the birth of Jesus Christ, and it's observed primarily as a religious and cultural celebration among billions of people around the world.
Children all around the world see Christmas as a day that Santa Claus will be coming to their home to bring them toys and presents, which can be traced back hundreds of years to a monk named St. Nicholas.
It's believed that Nicholas was born sometime around 280 A.D., in Patara, which is in modern-day Turkey.
Winter break allows families to have time with their friends and loved ones, and many students are ecstatic to have time off of school, especially during the stressful time before exams.
Sophomore Eden Perez is happy that she doesn't have to stress about homework for a few days.
"I'm going to have a lot of fun over break. I'm super excited to be able to hang out with my friends and possibly even go some place for Christmas with my family," Perez said. "I'm glad that we get a break to be able to be with our loved ones instead of having school right up until Christmas day. It gives me and my family lots of time to do things we want to do over break."
She also believes that winter break relieves some of the stress for teachers who are doing a lot to get students ready for exams.
"Hopefully, this relieves stress for the teachers, too," Perez said. "They definitely have been working hard to get students ready for the upcoming exams. Maybe this break calms them down a bit and let's them focus on family for a little while."
Families and students will have plenty of time to spend the holidays together.
"Some of my good friends don't celebrate Christmas like a lot of the people at this school. There are many holidays and events like Christmas that many people never discuss or think about," Perez said.
Some students may not celebrate Christmas as many do; they may celebrate Hanukkah, Kwanzaa, or many other holidays. Or they may not celebrate at all.
Hanukkah is a Jewish holiday that is celebrated for eight days and eight nights, beginning on the 25th day of the Jewish month of Kislev.
The Jewish calendar is based on the lunar cycle, so Hanukkah can fall anywhere from Nov. 28 to Dec. 26.
This holiday is celebrated by lighting menorahs and eating a variety of delicious foods.
Roughly five million people in the United States celebrate Kwanzaa each year, and it is a seven-day holiday that celebrates African culture. This begins on Wednesday, Dec. 26, and ends on Tuesday, Jan. 1.
On the sixth day of this holiday, there is a Kwanzaa Karamu, which is a feast.

About the Contributor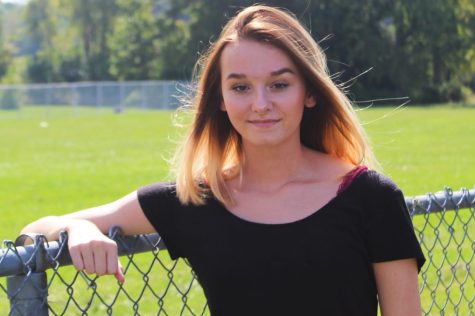 Cassie Horne, Reporter

Birthday: Dec. 18, 2002
Hobbies/Interests: Cheer, and hanging out with friends.
Favorite Quote: "That's always seemed so ridiculous to me,...