Olmstead wins a College Board scholarship
It isn't always easy for someone to win a College Board scholarship, especially because there are thousands of other students that could win it.
But junior Kay'Leigh Olmstead took the honor of winning a $500 College Board scholarship.
Olmstead said she did not expect to receive this honor.
"I did not expect to win at all," Olmstead said. "Only 100 high school students are chosen per month for a few months across the United States. I thought the odds were against me, but somehow I was one of the lucky winners."
She wanted to apply because she needs any help that she can get so that she and her family can afford for her to go to college.
"Without financial aid or scholarships, I would not be able to achieve my current goals in life," Olmstead said.
Olmstead was beyond excited when she saw the email confirming that she was one of the many students who had won the scholarship.
"The moment I saw the email from College Board congratulating me, my heart jumped," Olmstead said. "I kind of did a happy dance about it. Honestly, I'm absolutely ecstatic. I never would've guessed that I'd win."
Olmstead said that the scholarship money will be going toward her college tuition or textbook costs, and that it's $500 less of funds that she needs to come up with for college.
She plants to attend University of Michigan-Flint to study nursing or maybe to become a cosmetic dermatologist.
"My goal may be high, but I'll get there through years of hard work and motivation," Olmstead said.
Olmstead leaves a note to fellow classmates and students at Kearsley.
"Take advantage of any opportunity to earn money for college," Olmstead said. "Entering for scholarships gives you a better chance of winning than the zero percent chance from not entering at all."
About the Contributors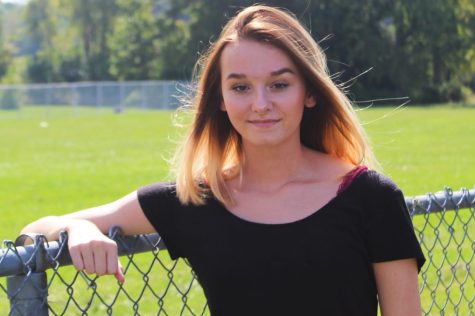 Cassie Horne, Reporter

Birthday: Dec. 18, 2002
Hobbies/Interests: Cheer, and hanging out with friends.
Favorite Quote: "That's always seemed so ridiculous to me,...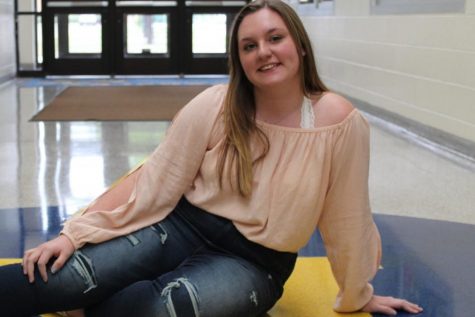 Elizabeth Taylor, Managing Editor
Class: Senior

Hobbies: Horseback riding and bowling.

Future Plans: I plan on attending a university to study optometry.

Favorite Book: "The...