Black History Month: Michael Jackson moonwalked into our hearts forever
Hang on for a minute...we're trying to find some more stories you might like.
February is Black History Month, which means it's time to talk about some of the important people and events that have happened throughout black history.
Michael Jackson established his celebrity status at the age of 13, performing as the Jackson 5 with his brothers Jackie, Tito, Jermaine, and Marlon.
Jackson was known as "The King of Pop"and was a legend in the music business.
By the 1970s, Jackson had begun to work as a solo artist.
His exposure to talented artists like Diana Ross and Quincy Jones influenced his career immensely.
Jackson has earned numerous awards as a creator. His sixth solo album, "Thriller," was awarded seven Grammys alone.
Besides his musical ability, Jackson was also a well-known figure in the business and philanthropy worlds.
Partnering with businesses for celebrity endorsements would earn Jackson millions of dollars.
On May 14, 1984, Jackson was honored with an award from former President Ronald Reagan. His contributions to charities that helped those with drug and alcohol problems were the main grounds for his award.
Later on in his career, people began to believe that Jackson was bleaching his skin to a lighter shade.
His skin tone began to change quite drastically because he had been diagnosed with a skin disorder as vitiligo, which results in patches of white on the skin.
Jackson was an international superstar, and many in the black community loved him for breaking down racial barriers in the music industry.
Sadly, he died of cardiac arrest in Los Angeles on June 25, 2009.
Jackson is remembered for his immeasurable talent and respect among his fans around the world.
The pop legend once said, "In a world filled with hate, we must still dare to hope. In a world filled with anger, we must still dare to comfort. In a world filled with despair, we must still dare to dream. And in a world filled with distrust, we must still dare to believe."
The featured image is from flickr.

About the Writer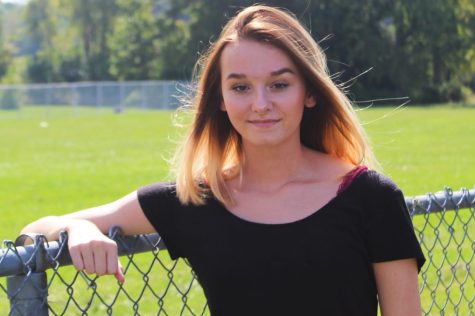 Cassie Horne, Reporter

Birthday: Dec. 18, 2002
Hobbies/Interests: Cheer, and hanging out with friends.
Favorite Quote: "That's always seemed so ridiculous to me,...