Eads enjoys video games, art, friends
Hang on for a minute...we're trying to find some more stories you might like.
"I'm sad to be leaving high school because I know things are going to get harder," senior Lance Eads said. "But I know that one day it will all pay off."
Eads enjoys spending his free time playing video games and hanging out with friends.
He also spends a few days a week working at KFC.
Eads sometimes struggles to find time for his schoolwork.
"Work can get in the way of school," Eads said, "but I try not to stress too much over it."
Since he's a hard worker, Eads doesn't give up easily when difficult courses are thrown at him.
"I don't like giving up," Eads said. "I like to fight through the tough times and face my challenges."
Eads doesn't let work get in the way of his fun either. He still finds all sorts of time for his favorite video games.
He enjoys playing his PlayStation 4 with his close friends.
The games he most enjoys are "Fortnite," "Apex Legends," and occasionally "Call of Duty: Black Ops 4."
Eads enjoys the games because they make him feel better after a hard day's work.
"I love playing video games," Eads said. "They relieve lots of my stress, and not to mention I've been into video games since I was 5 on the PlayStation 1."
Eads also has a strong passion for art.
"I've always loved putting emotion into drawings," Eads said. "But I also like drawing characters from some of my favorite shows."
Eads sees art as more than just a hobby.
"Art is more than just a drawing on a piece of paper," Eads said. "People, including myself, use art to express emotions that they're feeling. It can be done just for fun, but it means a lot more than that to me."
He doesn't have as much time to draw now that he has a job, but he still finds time to keep his social life going and to have fun while he is still young.
He plans to continue his education at Mott Community College for a few years and then, hopefully, transfer to Kettering University.
Eads is going to college to study electrical engineering.
"I plan to become an electrical engineer and to, hopefully, become successful in this career," Eads said.
He has faced many obstacles throughout his high school years.
"I have struggled a lot through high school," Eads said. "But I made sure to work hard and to pay attention so that I could keep up my GPA."
Eads is in the National Honor Society, which is for students with a 3.5 GPA or above.
His friends and family were proud to see him join NHS and see his hard work pay off.
Mr. Eric Eads is proud of his hard working son.
"He's always been really good with his grades," Mr. Eads said. "I pushed him a little too hard at times, but, hopefully, it'll help him work harder to be successful in the future."
Eads is nervous for his graduation, but he hopes to make the best of it.
"I'm a little nervous, but I know that I'm not going to give up on my dreams," Eads said.

About the Contributor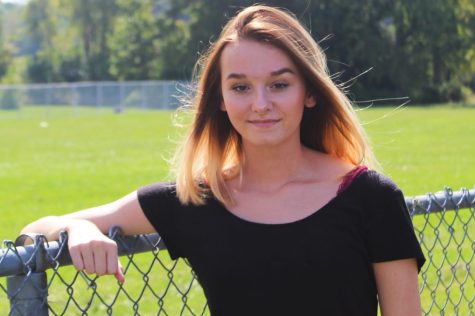 Cassie Horne, Reporter

Birthday: Dec. 18, 2002
Hobbies/Interests: Cheer, and hanging out with friends.
Favorite Quote: "That's always seemed so ridiculous to me,...