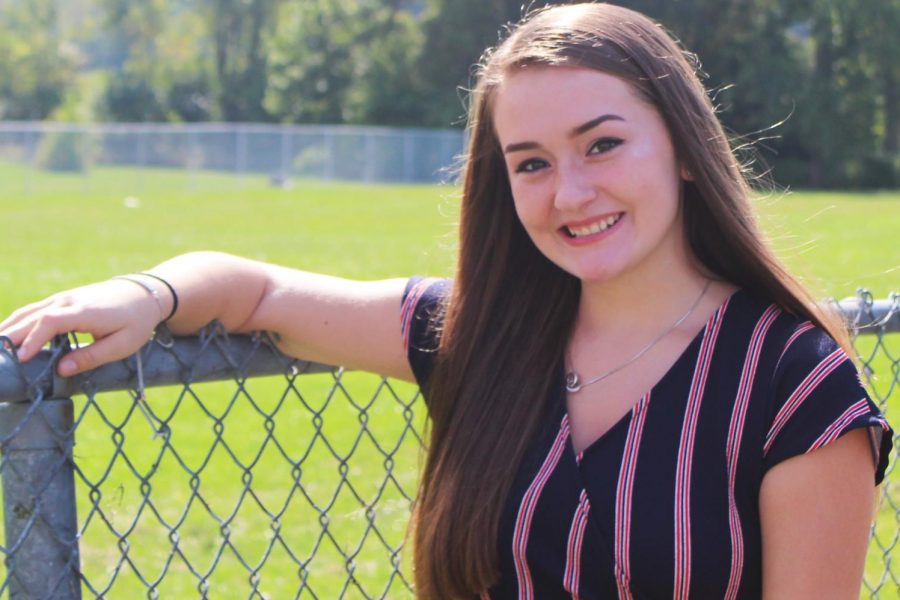 Birthday: March 25, 2001


Hobbies/Interest: Writing, reading, and painting.


Favorite Quote: "Those people who tried to bury you didn't know you were a seed." - Dinos Christianopoulos


Favorite Book: "Milk and Honey" by R.H. Sin and " Perks of Being a Wallflower" by Stephen Chbosky


Plans After High School: To study and pursue neuroscience to become a future neurosurgeon.


Krista Staley, Opinion Editor
May 30, 2019

The Eclipse earns five SNO badges

(Media)

May 21, 2019

Zoos need to be closed

(Story)

May 17, 2019

The Eclipse seniors say goodbye

(Story)

May 15, 2019

Seniors should be on time for their graduation activities

(Story/Media)

May 10, 2019

Mother's Day celebrates mothers across the country

(Story/Media)

Apr 29, 2019

Class of 2019 celebrates prom

(Story)

Apr 22, 2019

An open letter to the past me: Your worth is not determined by how people treat you

(Story)

Apr 01, 2019

Goodbye Clark, hello Mr. Clean

(Story/Media)

Apr 01, 2019

Ramey will further shot put career in Turkey

(Media)

Mar 22, 2019

Choir springs into a seasonal concert

(Story)

Mar 22, 2019

Five students share their spring break plans

(Story/Media)

Mar 22, 2019

'Know Your Status' offers students free STI testing

(Story/Media)

Mar 22, 2019

World Down Syndrome day leaves no one behind

(Story)

Mar 13, 2019

Arambula may be a beauty, but she trains like a beast

(Story/Media)

Feb 25, 2019

Truax meets heroes 16 years after being saved in fire

(Story)

Feb 08, 2019

K-Motion dances to success in Orlando

(Story)

Jan 30, 2019

Human rights violations are being overlooked

(Story)

Jan 07, 2019

Kaneshiro experiences immense culture shift in America

(Story)

Dec 21, 2018

Choirs left Tuesday a not-so-silent night

(Story/Media)

Dec 19, 2018

Girls basketball stings the Bronchos

(Media)

Dec 19, 2018

Students light up the halls with their Christmas spirit

(Story/Media)

Dec 12, 2018

Herriman leads the way for Mini-Motion

(Story/Media)

Dec 12, 2018

Silvas defends against Bulldogs

(Story/Media)

Dec 12, 2018

K-Motion dances with Mini-Motion

(Story/Media)

Dec 10, 2018

People, schools overlook bullying

(Story)

Dec 05, 2018

Boys basketball soars past the Falcons

(Media)

Nov 01, 2018

Seniors show creative flair for Halloween

(Story)

Oct 25, 2018

Forget the tricks: Focus on these treats this Halloween

(Story/Media)

Feb 07, 2018

Junior Krista Staley faces world with positive attitude

(Media)