The Eclipse earns five SNO badges
For the second year in a row, The Eclipse earned five School Newspapers Online badges.
SNO is a network that hosts websites for both college and high school journalism classes.
The websites provide student publications with an avenue to publish their works online.
The five badges The Eclipse earned were Story Page Excellence, Site Excellence, Continuous Coverage, Audience Engagement, and Best of SNO.
The badges are goals for journalism sites to reach.
The only badge The Eclipse did not receive was Multimedia, but The Eclipse does not publish videos or produce podcasts, which are required to earn this badge.
Earning all of these badges was no easy feat. It took hard work and dedication from the staff, especially Editor in Chief Jenna Robinson, Managing Editor Connor Earegood, and Adviser Darrick Puffer.
Robinson worked hard for the badges.
"I was hopeful that we would get all five badges," Robinson said. "As the editor in chief this year, it was absolutely a goal for me."
Hard work from everyone involved earned the badges.
"It took planning and hard work from Mr. Puffer and I, along with hard work from the staff," Robinson said.
One of the hardest badges to earn, according to Robinson, was the Story Page Excellence badge.
This badge is awarded when eight different types of stories are published that fit different publishing format categories and go beyond the requirements of a traditional story.
Story Page Excellence "proved to be difficult because we had to brainstorm story ideas that were interesting and also fit the different formats required," Robinson said.
"
I'm happy that I was able to end my senior year with all five badges."
— Jenna Robinson, editor in chief
Robinson said when she found out The Eclipse earned all five badges, she was proud that the newspaper earned this for the second year in a row.
"I'm happy that I was able to end my senior year with all five badges," Robinson said.
Earegood feels that earning all five badges for the second year in a row is an amazing accomplishment for The Eclipse but said Robinson is really the one behind it all.
Both were part of a 2016-17 staff that only earned four out of the five eligible badges. The next year, Robinson made it her personal goal to earn all five.
Because SNO changed the badge submission process, the badges also required much work from Puffer.
"Mr. Puffer had to submit all the forms for the badges, but it took masterminding by our editorial staff and hard work from our entire staff to get there this year," Earegood said.
While The Eclipse had a younger staff this year, Earegood said work ethic and pride helped the staff earn the badges.
"Our veterans led the charge, but many new faces like (senior) Krista Staley, (sophomore) Hope Wills, and (junior) Elizabeth Taylor made key contributions to our quest for five badges," Earegood said.
About the Contributors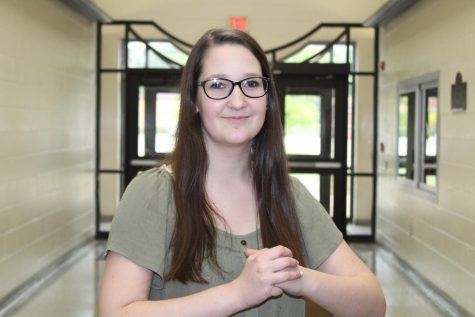 Kaylee DeBlouw, Opinion Editor
Grade: Junior

Hobbies: Hanging out with friends and family

Future Plans: (I plan to) go to law school to become a lawyer.

Favorite Book: "Glass...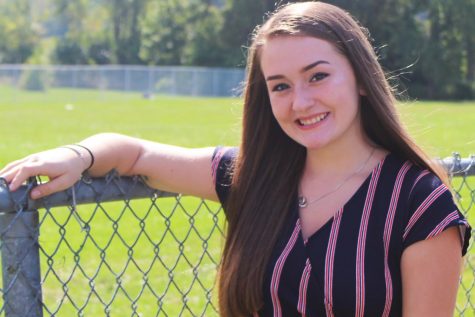 Krista Staley, Opinion Editor

Birthday: March 25, 2001
Hobbies/Interest: Writing, reading, and painting.
Favorite Quote: "Those people who tried to bury you didn't know...