Mother's Day celebrates mothers across the country
Hang on for a minute...we're trying to find some more stories you might like.
Although every day should be a day in which mothers are greatly appreciated and shown affection, on this upcoming Sunday mothers across the nation will be celebrated.
Mothers day, this year being on May 12, is a yearly celebration where individuals honor mothers and celebrate the concept of motherhood.
Depending on the country, mother's day is celebrated on different dates.
But here in the United States, it is always celebrated on the second Sunday of May.
Usually on Mother's Day, people use the day to spoil their mothers and spend time with them.
Whether it be with gifts, flowers, cards, or even a nice trip out to dinner, many fail to realize that mothers should be showered with this amount of attention daily.
It should never take one day out of a year to show a mother how much she is appreciated, but sometimes Mother's Day is one of the only times some people are fortunate enough to do so.
People that are busy with work, school, being a parent themselves, or even living in another state are not always able to be around their mothers to show appreciation as much as they would like.
But for those that are fortunate, there will be many events being held locally on Sunday.
Some of these events are as follows:
The Mother's Day celebration at Applewood Estate in Downtown Flint.
The 2019 Mother's Day 5k and 10k virtual race in Downtown Flint.
Mother's Day brunch at the Detroit Zoo.
A Mother's Day Comedy Show at The Agitated Grape Bar & Bistro in Davison.
Everyday, we should tell our mothers we love them, hug them, and compliment them.
And as we all know, nothing compares to a mother's love.
Being a mother is one of the toughest jobs there is to have, so take this Sunday to spend time with your mother and make her feel loved.
Mom's are the best.

About the Contributor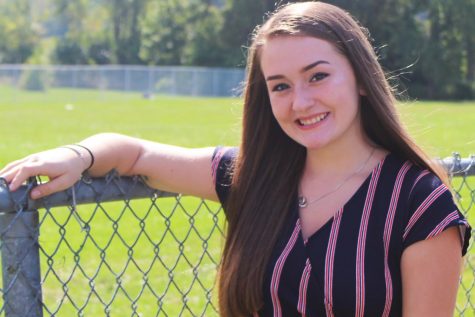 Krista Staley, Opinion Editor

Birthday: March 25, 2001
Hobbies/Interest: Writing, reading, and painting.
Favorite Quote: "Those people who tried to bury you didn't know...