Ramey will further shot put career in Turkey
Hang on for a minute...we're trying to find some more stories you might like.
Senior Mackenzie Ramey has accepted an offer to be mentored by professional field athlete Maggie Ewen.
It was only recently that Ramey came to the conclusion that she wanted to take her career in shot put further.
"I wasn't interested in taking my skills in shot put past high school," Ramey said. "But when I met Maggie, she made me believe that I was good enough."
In January, Ramey visited a track and field combine in Minnesota where she met Ewen.
Ewen thinks that Ramey has a lot of potential to become one of the best.
"When I watched Mackenzie, I noticed how much natural talent that she carries with her," Ewen said.
Since the combine, Ramey and Ewen have begun training three days a week after school.
The training that Ewen is giving Ramey will allow her to participate in an upcoming event in Istanbul, Turkey.
"The training that I am going through is the hardest thing that I have ever done in my life," Ramey said. "We spend about six hours each session perfecting my form and release."
After high school, Ramey is planning on moving to Arizona with Ewen to continue her training.
The decision was hard for her to change her plans of attending Saginaw Valley State University. However, shot put has become Ramey's main focus and interest.
Leaving her family behind is going to be the most difficult adjustment for Ramey.
"My family is my backbone and my biggest support system that I have," Ramey said. "I know that they will try their hardest to come watch me at my competitions."
Coach Michael Simms thinks that Ramey will excel and is proud she has chosen this path.
"I have had the honor of coaching Mackenzie for three years," Simms said. "I think that she will take her talent to a level that most aren't given the opportunity to."
Simms has been supervising practices and is also giving coaching to Ramey.
Together Simms and Ewen are pushing aside their differences to help Ramey gain the skills that are necessary to have when she declares her professional status.
"It has been hard bringing two different opinions and coaching styles together," Ewen said. "However, we have noticed an improvement in her confidence."
After all of the tough factors that Ramey has faced to make this decision, she is most excited to travel the world and meet new people.
"The world is a big place out there, and I'm excited to see where my career will take me," Ramey said.
Disclaimer — This story is made up and is completely fictitious. Don't believe a word of it. April Fools!

About the Contributors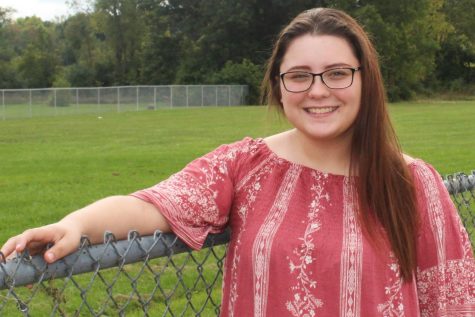 Alexis Roof, Reporter

Birthday: Aug. 30, 2001
Hobbies/Interest: I enjoy bowling, reading, hanging out with friends, and watching Netflix.
Favorite Quote: "Being...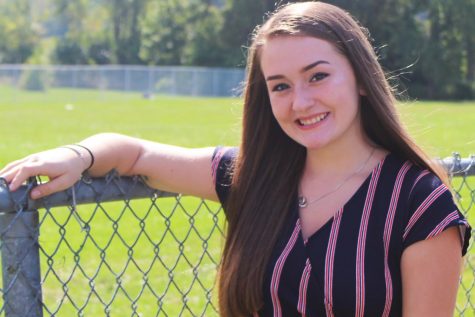 Krista Staley, Opinion Editor

Birthday: March 25, 2001
Hobbies/Interest: Writing, reading, and painting.
Favorite Quote: "Those people who tried to bury you didn't know...