Kaneshiro experiences immense culture shift in America
Hang on for a minute...we're trying to find some more stories you might like.
Exchange student Natsuho Kaneshiro came to the United States hoping to experience American culture, which is markedly different than that of Japan.
"I came to America because I wanted to improve my English skill, experience another culture, see the real aspect of the United States, and challenge something that I cannot do in Japan," Kaneshiro said.
Kaneshiro is staying with her host family, Mr. and Mrs. Thad and Angela Hobson and their daughter, Heather. German exchange student Emelie Schuessler is also staying with the Hobsons.
In Japan, Kaneshiro lives with her parents, Mr. and Mrs. Takao and Junko Kaneshiro, and her sister, Hinako.
Kaneshiro is usually busy with her school work in Japan. In her free time she likes to hang out with her friends and sleep.
She said the school system in America is more lenient and gives students more freedom.
"The Japanese school system is very different," Kaneshiro said. "We can't touch our phones at school, unlike here."
Eating is another thing that has changed for Kaneshiro.
"Also, the food is very different here," Kaneshiro said. "I gain weight."
Although she misses her own hometown and family, she has enjoyed the experiences she has had in America.
"We don't have snow in our island back at home, so it's really fun to see and play with it here," Kaneshiro said. "I also really like American candies and ice cream."
Not only is Kaneshiro enjoying herself in America, she plans on eventually coming back.
Sophomore Angel Truax was on the junior varsity cheerleading team with Kaneshiro and enjoys her company.
"She is so nice and funny," Truax said. "She's really fun to be around, and I like it when she teaches us some of her language."
Kaneshiro has made many friends here in America.
"I think the things I will miss the most when I leave is my host family, my friends, and KHS," Kaneshiro said. "I really like it here. I want to come back again."

About the Writer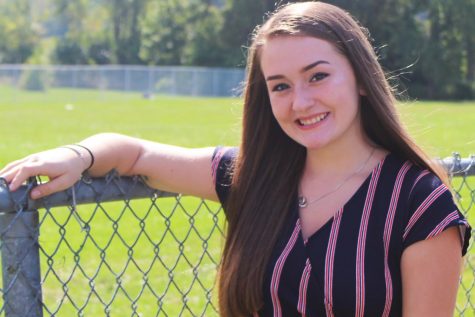 Krista Staley, Opinion Editor

Birthday: March 25, 2001
Hobbies/Interest: Writing, reading, and painting.
Favorite Quote: "Those people who tried to bury you didn't know...