Black History Month: Hendrix inspires guitarists today
This is part one of a four-part series commemorating Black History Month.
Jimi Hendrix may be the greatest guitarist of all time.
Hendrix has inspired countless guitarists that have spanned many genres, including the likes of Kurt Cobain, John Fruciante, Prince, and Joe Satriani.
Hendrix's music contributed to the developments of many genres, including hard rock, heavy metal, punk, funk, and hip hop.
Hendrix, along with his incredible technique and playing style pioneered the use of heavy distortion and various guitars effects such as fuzz, octave, phaser and Wah-Wah.
His use of these effects helped pioneer their use and develop the signature sounds of the genres we know and love today.
Senior Grant Sterling looks up to the innovations that Hendrix brought to the guitar world.
"Jimi was an early user of noise in guitar. He could use feedback and high distortion like it was an extra instrument to get the sound he wanted," Sterling said. "I think these innovations he brought are extremely important and I really like that."
Sterling believes Jimi deserves his fame.
"
Jimi was an early user of noise in guitar. He could use feedback and high distortion like it was an extra instrument to get the sound he wanted."
— Grant Sterling, senior
"Jimi 100 percent deserves the recognition for being an innovator and a complete original in rock," Sterling said.
Jimi didn't inspire bass player Alex Lechota, junior, but still serves as a huge motivator.
"He did not directly influence me, but Stevie Ray Vaughn who was directly influenced by Jimi inspires me to be at my best at all times," Lechota said. "Lemmy (Kilmister) from Motorhead was Hendrix's roadie and he's one of the reasons why I even picked up the bass so he secondhand inspired me."
Hendrix was born Nov. 27, 1942 in Seattle.
Hendrix picked up the guitar at age 15.
When twice caught riding in stolen vehicles, Hendrix was faced with two options: go to jail or go to war.
He enlisted in the Army to serve in the 101st airborne division, but soon after enlisting he realized he did not want to join the military. He was subsequently discharged.
In September 1963, Hendrix formed the band King Kasuals.
Although they began playing low-pay gigs at obscure venues, the band eventually moved to Nashville's Jefferson Street, the traditional heart of the city's black community and home to a thriving blues scene.
In March 1964, Hendrix recorded the two-part single "Testify" with the Isley Brothers.
In May, he provided guitar instrumentation for the Don Covay song "Mercy Mercy," which reached No. 35 on the Billboard charts.
Throughout the mi-1960's, Hendrix toured with various other bands before settling with his most famous musical act, The Jimi Hendrix Experience.
He formed the band in September 1966 with drummer Mitch Mitchell and Bassist Noel Redding in Westminister, England.
They performed their first gig six days later.
After months of touring, the band finally released their first studio album, "Are You Experienced," in May 1967.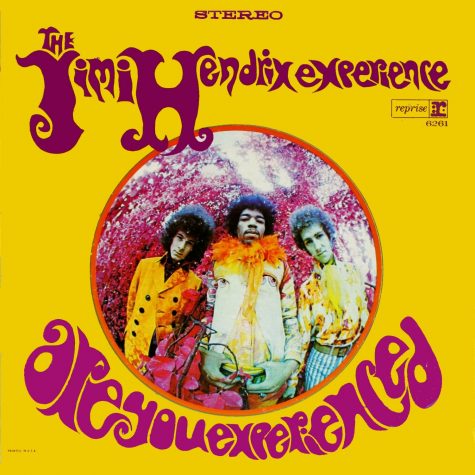 The album was released to critical acclaim from fans and critics alike and hit singles include, "Hey Joe," "The Wind Cries Mary," and the legendary "Purple Haze."
Only months after the release, the trio released its second studio album, "Axis: Bold As Love."
The trio toured for much of 1968 then recorded its last album, "Electric Ladyland," in October 1968. It has been considered one of the most important rock albums of all time.
This was the bands only commercially successful album, debuting No. 1 on the Billboard charts.
The album features a famous cover of the song "All Along The Watchtower" by Bob Dylan, which is also the band's most successful single and one of its most recognized songs.
Less than a year after this was released, Hendrix headlined Woodstock with his new backing band, often called The Band Of Gypsys.
Hendrix died in his hotel room Sept. 18, 1970, joining the infamous 27 Club of artists who died at that age.
Hendrix's soul lives on through his music and the millions of people that he inspires.
Leave a Comment
About the Contributor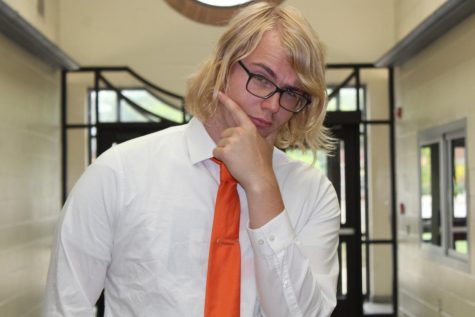 Ayden Stacey, Reporter
Class: Sophomore

Hobbies: Playing guitar, skateboarding, listening to music, and taking pictures.

Future Plans: (I plan) to be a musician or a journalist.

Favorite...