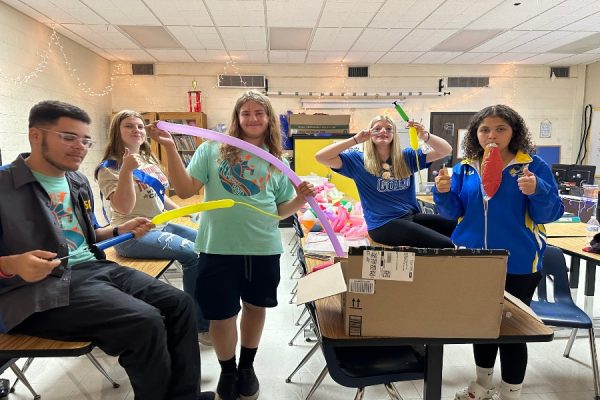 Kearsley High School's Student Council always puts the utmost effort into homecoming and never fails to impress us every year. Though they always find themselves in a time crunch, it all comes together in the end.  Another exciting part for most KHS students are the homecoming proposals, and this year students did not disappoint and got very creative with their proposals. But, for now, let us take a look at some of the work put into homecoming by the KHS student council.
While doing something as small as folding some colored paper to look like sea shells or blowing up balloons for coral decorations; no role is too small when it comes to getting ready for homecoming.
Despite having to run around the school, all the students love being a part of the student council no matter how crazy things can get, especially during the week of homecoming.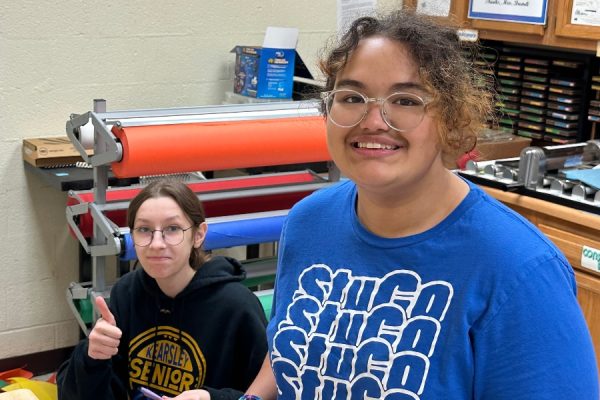 Who better to ask than our very own student council member, junior, Ava Salem? So what exactly is Salem's favorite part of student council?
"My favorite part of being a part of the student council has to be hearing others' ideas and turning their ideas into something real," expressed Salem.
And why stop there? What better question to ask than how do you think the dance and decorations turned out?
"Everything came out great and everything looked amazing even with a time crunch, everyone worked super hard," exclaimed Salem.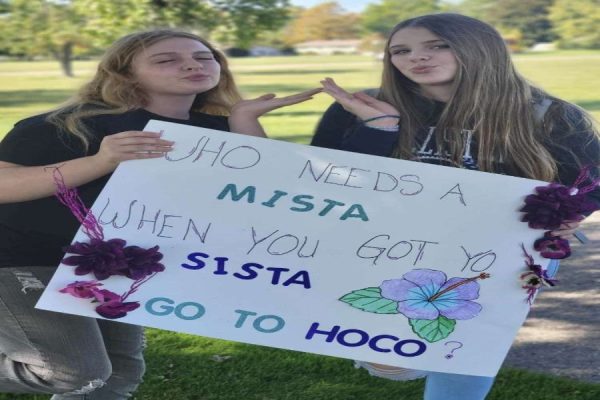 One of the most exciting parts of homecoming is the dance and all of the homecoming proposals. With everyone waiting for that special someone to ask them to homecoming, we end up with a variety of couples or best friends asking each other out.
One proposal was when junior, Carley Cavaness asked her close friend freshman, Jaden Howd to homecoming. So why not ask your best friend? "Who needs anyone when you got your best friend," exclaimed Cavaness.
She was also asked how well she thought the student council did this year on planning the dance. Cavaness expressed, "the student council did such a good job with the decorations, it made the night so much more under the sea!"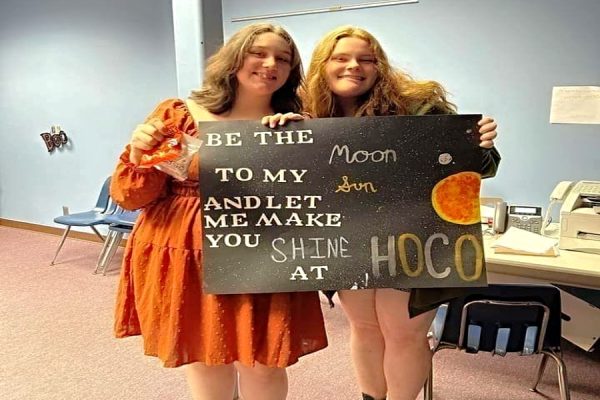 Seniors, Madalyn Reif and Emma Edgeworth had unknowingly decided to ask each other out to homecoming.
"I asked Emma to homecoming because we have already been dating since February. We both knew we were going to the dance with each other, but neither one of us had gotten an opportunity to ask someone to homecoming so that's what we did," Reif continued, "my favorite part about the dance was probably the really good banger songs. The DJ kinda sucked, but when he played really good songs my whole friend group was jumping and dancing, it was definitely a really good time!"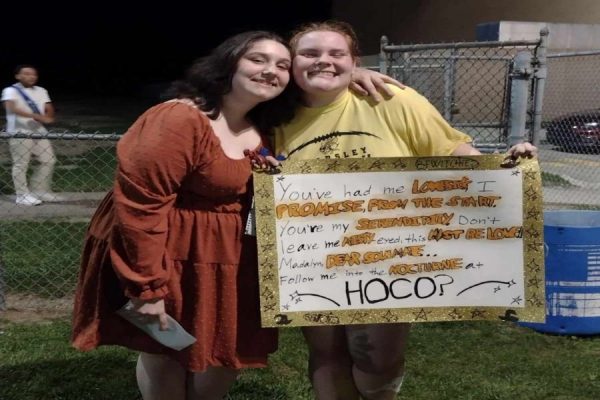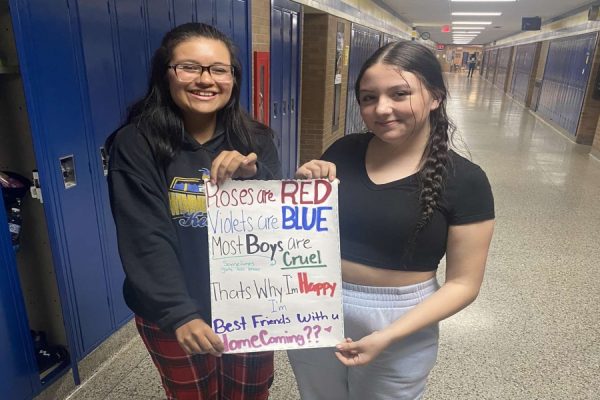 Freshman, Alina Lazo asked her best friend, freshman Mckenna Ross, to homecoming with nothing more than a truly iconic poem that read: "Roses are red, violets are blue, most boys are cruel, that's why I'm happy I'm best friends with you. Homecoming?"
As freshmen, this was their first homecoming dance, and it was only right to ask about the experience.
"I really enjoyed going to the dance with her. It was better than I could've imagined, especially going with your best friend. It can't get better than that," exclaimed Lazo.
This last proposal was by far the sweetest and most heartwarming proposal yet, between junior Margarita Martinez and her boyfriend Ricardo Muñoz-Garcia.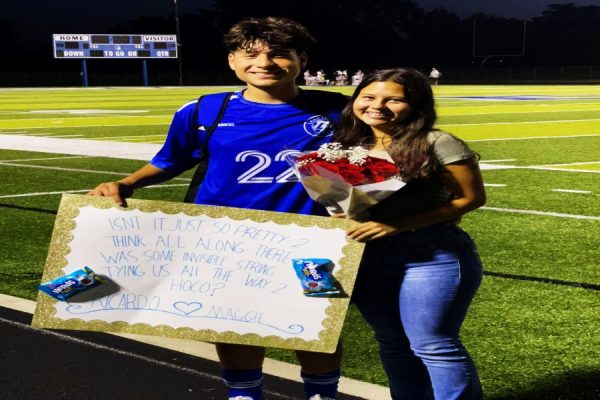 "We've been close for years. I've played on the boys' soccer team with him from when we were 9 or 10 till around 14. We've been friends and our families have known each other for a long time," stated Martinez.
She then explained the story behind the proposal.
"The lyrics he used on the proposal are from a song called 'Invisible String' by Taylor Swift. The song is about the invisible string theory and that theory applies to us very much." Martinez continued on, "so the theory is that two people can be there, and then when the time is right, they can be brought together and that's us!"
Overall KHS's 2023 homecoming was a huge success. Everyone had an amazing night.