'Doctor Sleep' snoozes in box office
Stephen King's "Doctor Sleep," a sequel to "The Shining," made its motion-picture debut Friday, Nov. 8.
While the movie was expected to rake in money at the box office, the movie was beaten out by its competition.
Doctor Sleep takes place 40 years after Danny Torrance's (Ewan McGregor) encounters with the Shine, which means he can communicate mentally with others who have the Shine.
Torrance only encountered one person who had the Shine during his younger years at the Overlook Hotel.
In "Doctor Sleep," Torrance finds another person who has the Shine but she is a child in an entirely different state.
The girl he finds ends up being the most powerful person who has held onto the shine. They begin to communicate after another child with the Shine is killed and they must try to stop any more killings.
The girl introduces herself as Abra Stone (Kyliegh Curran) and finds a way to contact Torrance so that they can join together and find out why all of the children with the Shine are dying.
Stone and Torrance communicate predominantly through the Shine because they live far apart. They end up meeting so they can plot to destroy the True Knots, the group of people who have been feeding off of kids with the Shine.
Torrance and Stone kill all of the True Knots except their leader, Rose the Hat (Rebecca Ferguson).
Torrance tells Stone that they need to go back to the place where everything started: the Overlook Hotel
Rose chases them for one last showdown between the heroes and the villain.
When entering the hotel, Torrance and Stone are met with some familiar faces, including the ghost of the person Torrance met when he was younger.
Rose finds where Stone and Torrance are but she does not come out victorious. Torrance and Stone get some much needed help by the hotel's ghosts, but once the ghosts are done with Rose they turn on Torrance and Stone.
Torrance ends up being possessed by a ghost and tries to kill Stone. Lucky for her, Stone makes it out alive but Torrance does not.
Torrance and Stone can still communicate and Stone vows to find more people with the Shine.
IMDb gave "Doctor Sleep" 7.7 out of 10 stars and Rotten Tomatoes gave it a 77 percent.
The movie had some questionable parts and could have been explained better but overall it was a solid addition to the Stephen King universe.
Leave a Comment
About the Contributor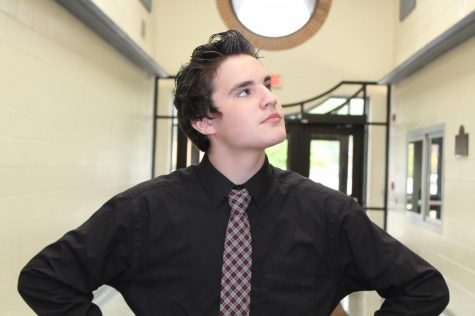 Jonathen Hart, Managing Editor
Class: Junior

Hobbies: Studying law and politics

Future Plans: I plan to become President of the United States of America.

Favorite Book: "Barack...