'Young Sheldon' provides a fresh look to an iconic character
Hang on for a minute...we're trying to find some more stories you might like.
Fans of "The Big Bang Theory" have a new series to enjoy called "Young Sheldon."
CBS premiered the prequel series to "The Big Bang Theory" on Monday, Sept. 25, and although critics have claimed it wasn't like "The Big Bang Theory," it received solid ratings.
The show is about Sheldon Cooper, the intelligent protagonist of "The Big Bang Theory," and his childhood in Texas.
He enters his freshman year of high school as a 9-year-old boy with his less intelligent but older brother.
Cooper wastes no time making rivals as he challenges his teachers' credentials and points out breaches of the dress code by his classmates.
He is constantly defended by his mother, whether in church or at home.
Various life lessons can be seen in the show, from being cautious about tattling, to measuring yourself by goals instead of  your peers.
I cannot see why critics have a problem with the show.
As of Wednesday, Sept. 27, IMDb gave the show a 6.2 rating out of 10 and 74 percent of critics liked the show, according to Rotten Tomatoes.
Other than the fact that the show is an extension of a dying sit-com, it is great.
The characters are relatable and the show has excellent writing.
It is another great example of executive producer and writer Chuck Lorre's comedic genius.
The series will have me coming back for more.
About the Writer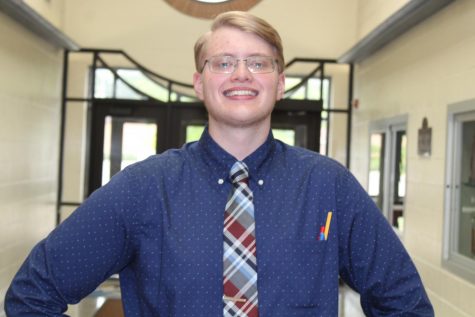 Connor Earegood, Editor in Chief
Class: Senior

Hobbies: I participate in quiz bowl, chess, robotics, Future Problem Solving, and many other "nerd sports."

Future Plans: I plan to...