Wrestlers crowned Metro League champs
Wrestling traveled to Linden to compete in the individual Metro League tournament Saturday, Feb. 8. Seniors John Brown (171), La'Ron Ruffin (135), and sophomore Kaleb Gettings (130) went undefeated, placed first in their weight classes and earning Metro League titles.
Brown won two of his matches by pin and the championship match 17-5. He had nine takedowns, two nearfall points, one escape, and one reversal.
This is Brown's first time being crowned a Metro League champion and he is proud of his hard work.
"After placing second for the past two years," Brown said, "it's satisfying to finally be on top."
Ruffin won two of his matches by pin, one 18-2, and the championship match 5-0 against Goodrich. He had 22 nearfall points, 10 takedowns, one reversal, and one escape during the tournament.
"I feel great about winning Metros again but I'm not satisfied yet," Ruffin said. "I want the district, regional, and state titles."
Gettings won by pin, a 7-3 decision, and a 6-2 decision with three takdowns, one escape, and one reversal.
Gettings is proud of how his season turned out.
"All the hard work I put in paid off," Gettings said. "My regular season wasn't the best but I came out on top."
Senior Trenton DiGenova (152) came in third place, winning by pin, a 7-3 decision, and a void in his first placement match. He lost by a 9-1 decision in the second round. He had nine nearfall points, one takedown, three reversals, and one escapes in total.
Freshman Dominik DiGenova (215) placed third in the tournament with a 2-1 record, winning by pins and losing by a pin. He had two takedowns overall.
Junior Brandon Garvin (140) lost his first match by pin, won his second match by default, and lost his second match 7-0.
Junior Elija Garza (160) lost his matches by pin and by a 6-3 decision. He had one reversal and one escape.
This story was updated Monday, Feb. 10, at 11:55 a.m.
About the Writer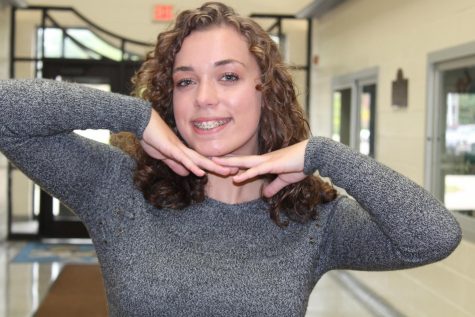 Mackenzie Atkinson, Editor in Chief
Class: Senior

Hobbies: Taking pictures of landscapes and sports

Future Plans: I plan to move to the Carolinas and go to college for journalism.

Favorite...