'Jumanji: The Next Level' swings into theaters
The anticipated sequel "Jumanji: Welcome to the Jungle" hit theaters Dec. 13.
Overall the movie was like the previous one with a few new functions that give a couple of chuckles to viewers.
From introducing new characters to new "mechanics" in the game, "Jumanji: The Next Level" is a great addition to the collection of Jumanji films.
To start the movie, someone needed to go back into the game. Spencer (Alex Wolff) fills this role.
After a bout of what one could only describe as depression, Spencer goes back into the game where he has a purpose.
Starting with a mishap from the broken machine, the adventure starts once again but in a completely different setting than before.
The plot was somewhat shallow but you can't expect a huge curve ball plot thrown in a film that cost $125 million dollars.
With the addition of Danny DeVito, Danny Glover, and Awkwafina, the movie laps the previous in comedic value.
The interactions between the characters are fantastic and are guaranteed to get a chuckle or two.
Fundamentally, the film knows it's a body-swap comedy and stays in those boundaries.
The movie doesn't try to be something it isn't.
"Jumanji: The Next Level" is not too tense but not too airy. The cast knows when to make a joke and when not to and that's a great trait for the film to have.
Freshman Keegan Sharma enjoyed the film.
"Honestly the movie was pretty good," Sharma said. "The ostriches with their long necks and their speed were really cool."
During the opening weekend the film grossed about $59 million.
Since then, the movie has accumulated a worldwide total of $670 million.
Overall the movie is for families and solo watchers alike.
With Rotten Tomatoes giving it a 71 percent and IMDb giving it a seven out of 10, going to this movie is a safe bet.
If you plan on going to a theater anytime in the future, "Jumanji: The Next Level" is a great movie choice.
Leave a Comment
About the Contributor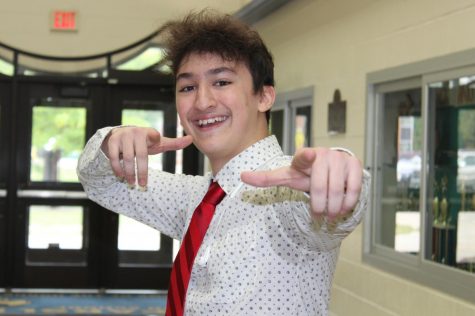 Tristan Sharma, Reporter
Class: Senior

Hobbies: Playing video games and traveling

Future Plans: In the future I plan to be either an aerospace engineer or a mechanical...