'No Time To Die' will thrill Bond fans
James Bond fans can rejoice as the latest installment in the spy thriller series will hit theaters April 8. The film is called "No Time to Die."
As the last movie starring Daniel Craig as the timeless British agent, "No Time to Die" is based on the same casting of the previous films. We will see Lea Seydoux, Jeffrey Wright, and Naomie Harris in the film.
One noteworthy addition is Oscar-winning actor Rami Malek, who will play the film's villain. His Bond debut is an important factor in fans' expectations.
The budget for "No Time to Die," around $250 million, is less than its predecessor, "Spectre." That film's cost was inflated by some extraordinary scenes, such as its beginning Mexico City scene.
In "No Time To Die," we will follow the last adventures of Craig's Bond.
Craig's last four Bond movies ("Casino Royale," "Quantum of Solace," "Skyfall," and "Spectre") netted $3.17 billion at the box office.
In this new opus, the newly-retired British agent is spending the rest of his days in Jamaica.
However, his friend and CIA agent Felix Leiter (Wright) asks him for help.
Wright needs help saving the life of an important scientist.
This complex mission leads Bond to the movie's villain (Malek).
The new character seems to be related to Franz Oberhauser (Christoph Waltz), the villain of "Spectre."
Like in every James Bond film — and especially those with Daniel Craig — we can expect great success in the box office.
Fans will wait for the last installment of Craig's Bond, arguably the best in the franchise.
Leave a Comment
About the Contributor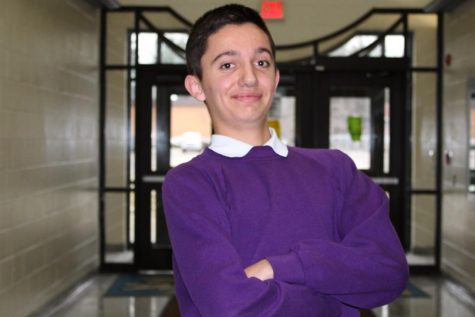 Marin Marc, Reporter
Class: Senior

Hobbies: I like to play sports, watching shows and movies, and reading

Future Plans: I want to learn about political sciences and law,...