'Workingman's Dead' will hit golden anniversary
Driven by its poetic lyrics and folky melodies, the Grateful Dead's "Workingman's Dead" remains one of the counterculture icon's greatest albums.
Released June 14, 1970, the Dead's fourth studio album will hit its golden 50th anniversary this year.
Right off the bat, the album's lyrical prowess and folk influence takes center stage.
Shifting the Dead's style from its previous psychedelic sound, the album and its companion release "American Beauty" give off a grassroots, folk-country ambiance.
The Dead developed much of this sound through its relationship with Crosby, Stills & Nash. The groups worked together extensively at the turn of the decade.
Frontman Jerry Garcia contributes heavily throughout the album with his masterful use of a newly-learned steel guitar, a skill he used on Crosby, Stills, Nash & Young's iconic track "Teach Your Children."
Their symbiotic partners taught the Dead the value of vocal harmonizing while the tag team songwriting of Garcia and lyricist Robert Hunter wove deep meaning into every track.
Garcia's guitar dominates "Workingman's Dead" and his rhythms become the ultimate ear worm.
Give one listen to "Dire Wolf," "Easy Wind," or "Casey Jones" and you'll never get the melody out of your head.
Creative vocal layering and simple yet powerful melodies blend perfectly to make each track on this album memorable in its own way.
"Workingman's Dead" earned its name after Garcia told Hunter he thought the band seemed to become a blue collar variant of its former self.
This ethic defines the album as the Dead returns to basics and strips out many of the complex components and production feats of its past releases.
Despite a more basic approach to the album and its companion, the Dead remains true to its counterculture roots.
The album's only downside is its tendency for tracks to drag on.
But if a Dead listener doesn't want jam sessions then they've chosen the wrong band. To mark down the album for its frequent solos and breaks is like scolding a dog for wagging its tail.
Rolling Stone readers ranked "Workingman's Dead" as the top album of 1970, just ahead of Crosby, Stills & Nash's "Déjà Vu."
While there isn't a bad track on the album, notable highlights lie in "Dire Wolf," "New Speedway Boogie," "Cumberland Blues," and "Easy Wind."
A song inspired by a trip-induced dream while Hunter watched a film adaptation of "The Hound of the Baskervilles," the fast-paced "Dire Wolf" leaves listeners pleading for more of Garcia's steel guitar beauty.
A blues-heavy narrative of the Altamont Speedway Free Festival of December 1969, "New Speedway Boogie" encapsulates the confusion that the band and concertgoers felt as the event turned sour.
The Dead, who worked extensively to hold the concert alongside psychedelic icon Jefferson Airplane before the Rolling Stones took charge, chose not to play just before its scheduled time due to violence at the venue.
The song seems to be a sort of testimony from the Dead, especially in its lyric "I saw things getting out of hand — I guess they always will."
"Cumberland Blues," a track full of heavy bluegrass influence, serves as an immediate, upbeat counter to the gloom of "New Speedway Boogie."
In Hunter's anthology "A Box of Rain," he notes that his best compliment came when a Cumberland miner told him he wondered "what the guy who wrote this song would've thought if he'd ever known something like the Grateful Dead was gonna do it."
The lyrics, written by Hunter, Garcia, and bassist Phil Lesh, perfectly match their Appalachian influence.
"Easy Wind" features keyboardist Ron "Pigpen" McKernan on lead vocals and the harmonica. Both of his contributions make this bluesy Robert Johnson-inspired number memorable.
When you think of classic folk rock, Crosby, Stills, Nash & Young, The Band, and Bob Dylan might come to mind.
"Workingman's Dead" and its companion "American Beauty" chisel the Grateful Dead into this musical Mt. Rushmore.
About the Contributors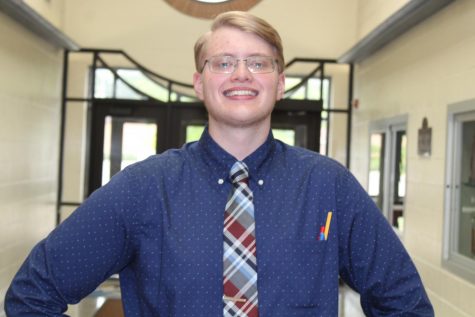 Connor Earegood, Editor in Chief
Class: Senior

Hobbies: I participate in quiz bowl, chess, robotics, Future Problem Solving, and many other "nerd sports."

Future Plans: I plan to...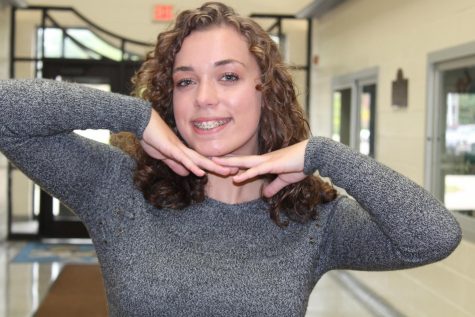 Mackenzie Atkinson, Editor in Chief
Class: Senior

Hobbies: Taking pictures of landscapes and sports

Future Plans: I plan to move to the Carolinas and go to college for journalism.

Favorite...