Green Day drops singles from upcoming album
Last month, critically-acclaimed pop punk band Green Day announced it had a new album in the works. The band released two singles, "Father of All" and "Fire, Ready, Aim," to hype up their work.
Senior Daniel Fitzgerald enjoyed the songs but thought the vocal styling felt strange.
"I liked how they still kept to their punk and rebellious roots," Fitzgerald said. "I thought the new style of singing was odd. It felt like a song to be played in a Target commercial."
"Father of All" released Thursday, Sept. 19. It received positive feedback from fans and garnered 3.2 million views on YouTube.
The song features a great rhythm section as drummer Tré Cool lays down a solid and catchy drum rhythm. Bassist Mike Dirnt pounds away at the bass while frontman Billie Joe Armstrong pulls well-chosen power chords from his electric guitar.
"Fire Ready Aim" dropped Wednesday, Oct. 9.
The song is only 1:55 long but accomplishes a lot in that short time. It catches the energy of Green Day's pop punk energy.
Armstrong's solid guitar rhythm, accompanied by a unique distortion on his guitar, pleases fans and provides a unique sound.
The single garnered over a million views 40,000 likes on YouTube.
Freshman Elia Garcia prefers Green Day's older catalog.
"I don't like the songs compared to the older songs because the older songs were so much better," Garcia said. "The songs are really high pitched and give off a totally different vibe."
I think the song "Father of All" leaves room for improvement.
While the rhythm section of the song may be stellar, the lyrics and vocals are lacking.
The lyrics read "I woke up to a message of love — choking up on the smoke from above."
It almost sounds like Armstrong is trying to impersonate an angsty teenager.
The Auto-Tune laid over Armstrong's voice is beyond irritating and despite the fact that he is a competent singer, I wonder why he overuses Auto-Tune so much.
But despite the issues with the vocals on the single, "Father of All" remains a good listen and a decent entry into Green Day's discography.
"Father of All" is far better than "Fire, Ready, Aim."
Although it features feasible guitar and flow, the lyrics are boring and poorly made.
"Baby got the hyperbole — kick the dog when the whistle blows — you're a liar," Armstrong sings.
Tasteless lyrics are a recurring theme for new Green Day releases. They are obscure and don't make sense.
This is shown in "Fire, Ready, Aim."
The backing hand clap poorly accents the song.
It's really annoying and it cover's Cool's drumming.
Removing it would improve the track.
If you can get past the tasteless vocals and the ear-wrenching hand clap, "Fire, Ready, Aim" isn't a horrible entry into Green Day's body of work.
"Father of All" is actually a good track.
If the title track is good, there is hope that the album as a whole will appeal to countless Green Day fans desperate for a good album during trying times.
The album will release in February 2020 through Reprise Records.
Leave a Comment
About the Contributor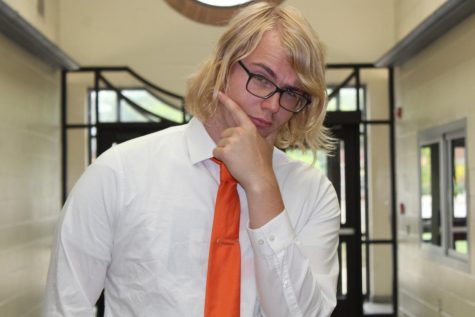 Ayden Stacey, Reporter
Class: Sophomore

Hobbies: Playing guitar, skateboarding, listening to music, and taking pictures.

Future Plans: (I plan) to be a musician or a journalist.

Favorite...