Harris wins powerlifting state title, Laney claims runner-up
Senior Eddie Harris won his weight class and senior Aryiana Laney was runner-up at the state powerlifting championships, which were held Saturday, March 9, for the boys, and Sunday, March 10, for the girls in Ionia.
Lifters from about 40 teams competed.
Harris was happy with where he finished, although he wanted to lift more, and is proud to say he got first in the 207-pound weight class.
"I didn't get get all the lifts I wanted to, but I wanted to win and I'm glad I got to for my last time," Harris said.
Laney was excited to see all of the work she put into the season pay off.
"It felt good to win (a medal for runner-up), I didn't really want to do powerlifting at first, but I'm glad I did," Laney said. "I liked how supporting our team was to each other. It made it even more fun."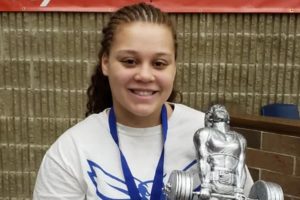 Laney competed in the 198-pound division.
In addition to Harris earning a medal for the boys, junior Josh Truax placed eighth in the 242-pound weight class.
Overall, the team didn't place.
For the girls, in addition to Laney's success, junior Amelia Boggs placed eighth in the 105-pound weight class and senior Chloe Vollmar placed 10th in the 145 pound division.
The powerlifting coaches, Mr. Nick VanDuser and Mr. Kaleb Forr, are both proud of the lifters.
"I think we did pretty well," VanDuser said. "I think the kids that were there were working hard all season and we saw pretty good results. I think, overall, we did pretty good. We had over half our kids place."
VanDuser enjoyed having the opportunity to build relationships with the students and be able to watch their progress.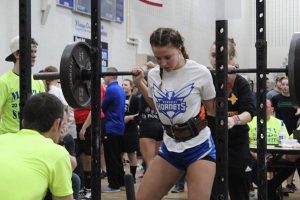 Forr was proud of everyone who competed and enjoyed working with the students.
"Everyone did really well," Forr said. "There was a lot of personal records."
The athletes were also proud, knowing all their hard work paid off.
Vollmar was appreciative of her team and all of their support.
"I enjoyed being with my team. I love how everyone is so supportive of each other and always encouraging," Vollmar said.
About the Contributor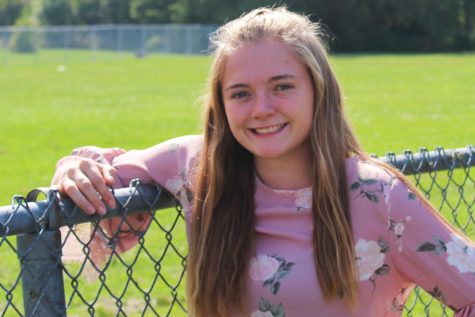 Makenzie Boillat, Reporter
Birthday: July 23, 2001

Hobbies/Interests: Cheer, going on walks, and watching Netflix.

Favorite Quote: "Nothing can dim the light that shines from within."...