Brown, Ruffin win medals at individual state finals
Two Kearsley wrestlers earned All-State honors out of the three who competed in the individual MHSAA Division 2 state finals.
Junior John Brown took fifth in the 171-pound weight class, and junior La'Ron Ruffin took seventh, wrestling at 125 pounds.
The finals, held Friday and Saturday, March 1 and 2, at Ford Field were new to Brown, while this was the second time Ruffin advanced to the championships.
Brown said he had a great season and he gave all he could.
"It's been a long road," Brown said. "At times I struggled keeping faith in myself, but I truly believe that I have the best support system anyone could ask for.
After winning four matches and losing two during the final tournament, Brown ended the season 43-12.
Earning an All-State medal was thrilling for Brown.
"My community believed in me when I struggled believing in myself," Brown said. "With all the ups and downs throughout this season, I ended it in the most exciting way possible."
For Ruffin, having previous state final experience from his freshman year helped him when competing this year.
"I felt confident in this season," Ruffin said
Ruffin was pleased with his season but wants to improve next season.
"I could've put myself into a better position to score," Ruffin said. "I tend to rush into position rather than just have fun with it. I want to get better next season, to get better I'm only gonna have to do what I've done a thousand times."
During his final tournament, Ruffin won three matches and lost two.  His season ended with a 43-8 record.
Though he did not place, sophomore Jason Judd also competed at 112 pounds.
Judd lost in the opening round, won his second match, and then was knocked out of the tournament after losing his third match.
Judd was proud of himself on how far he made it during his season, finishing his season 41-10.
"I knew we would be able to do good this year and improve from last year," Judd said. "I am gonna work on my mental state and physical state because now I know what if feels like to be at states, and I didn't not place."
About the Contributors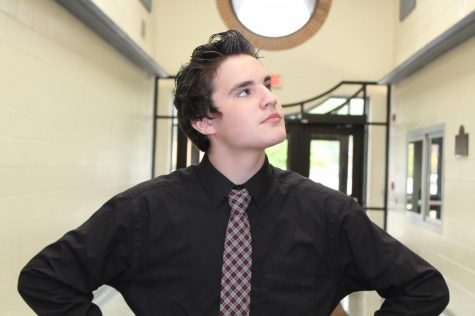 Jonathen Hart, Managing Editor
Class: Junior

Hobbies: Studying law and politics

Future Plans: I plan to become President of the United States of America.

Favorite Book: "Barack...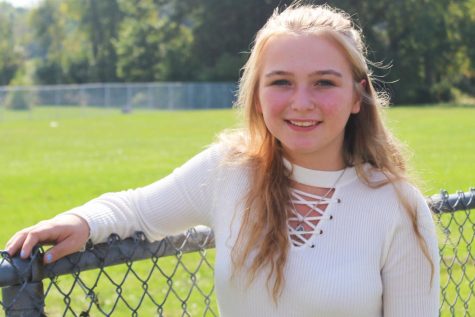 Riley Paris, Reporter

Birthday: Dec. 18, 2003
Hobbies/Interests: I enjoy reading, listening to music, and writing.
Favorite Quote: "You've gotta dance like there's...