Girls bowling rolls through a decade-long win streak
Hang on for a minute...we're trying to find some more stories you might like.
Senior Alexis Roof's last season was bittersweet, ending her final season with the bowling team undefeated in league play during her entire career.
"I'm sad that this was the last conference match that I'll ever bowl in high school," Roof said. "But I'm also happy that I'm getting to move forward in my bowling career."
Roof is proud of her team's performance.
"I'm glad that I was able to go undefeated with my team all four years in conference," Roof said.
The Hornets ended their 10th undefeated season in a row, beating the Clio Mustangs at Grand Blanc Lanes on Saturday, Feb. 11.
Kearsley finished 16-0 in the league. Flushing ended up second with a 14-2 record.
Roof, who is happy about her future bowling career at Valparaiso University, led her team with games of 207 and 246.
The Hornets dominated in the Baker games, winning with scores of 164 and 202 to the Mustangs 150 and 113.
Moving into individual games with a 10-0 lead, the momentum didn't stop.
The girls shut out the Mustangs with ease in individuals, 902-717 and 1,016-755.
Final pinfall was in favor of the Hornets, 2,284-1,735.
Sophomore Allison Eible followed closely behind, throwing games of 202 and 176.
Sophomore Megan Timm also had high games of 179 and 206.
"I feel like I struggled in Baker games," Timm said. "But as the match went on, I found my read on the lanes and bowled well."
Kearsley will participate in the Metro League Singles Tournament on Saturday, Feb. 16, at Owosso's Capitol Bowl and a tune-up match Sunday, Feb. 17, to prepare for the regional meet.

About the Writer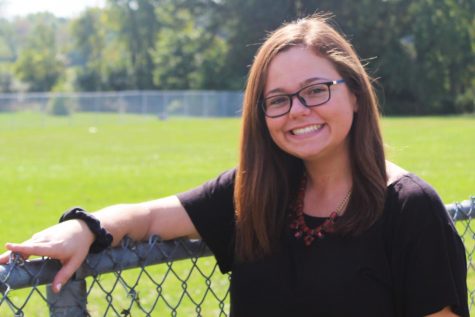 Stephanie Lane, Sports Editor
Birthday: Jan. 9, 2001

Hobbies/Interests: Student Council Vice President, NHS member, freshman mentor, and the student representative on the Board...