Local woman shares her story for Holocaust Remembrance Day
In 1942, Ms. Anneke Burke-Kooistra was almost 4 years old when her parents, Mr. and Mrs. Wop and Heil Kooistra, began hiding Jews in their home in Utrecht, Holland, as part of the underground resistance movement during the Holocaust.
In order to ensure that the Jews were kept a secret, Burke-Kooistra's parents did not tell her or her 2- and 7-year-old sisters about the people they were hiding until after World War II ended.
However, Burke-Kooistra did recall running around to her backyard and seeing the Jewish refugees through the window. She tears up recalling this memory because she knows this simple, adolescent act risked their lives.
Her father created a hiding place for the refugees by digging a 5-foot hole under the floorboards. He would then sneak out at night against curfew and dump the dug-up sand into a canal near their house.
She is proud of her parents' strength and courage during the war.
"A small percentage of Dutch people are willing to take in Jews," Burke-Kooistra said. "Even a smaller percentage are part of the underground (resistance movement). (And there is a) tiny percentage of both."
Burke-Kooistra's family and the refugees they hid faced many close calls. They were visited by Nazis three times during the war, but luckily they were never caught.
Burke-Kooistra said faith allowed her family and the refugees to survive the war.
"
I call it a story of hope."
— Ms. Anneke Burke-Kooistra
"I call it a story of hope," Burke-Kooistra said. "Knowing there are those (people) among (us) who will lay down their lives for our freedom."
About four months before the war ended, on May 5, 1945, Burke-Kooistra and her two sisters were introduced to the eight Jews that had been living in their home for the last three years. She remembers everyone hugging and crying.
Burke-Kooistra kept in contact with the eight refugees who lived with her during the Holocaust throughout her lifetime. She said they became more than family and how it would have been hard to turn their backs on each other after the experiences they shared with one another.
One of the first refugees the family took in once told Burke-Kooistra how grateful she was to be taken care of and fed during the war.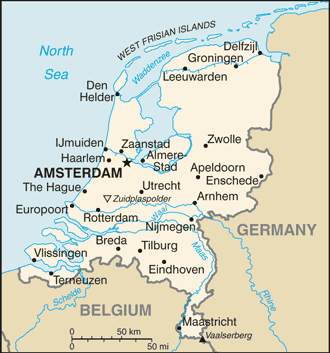 Burke-Kooistra recounts her mother's daily trips to the local farms to gather food for her family of five. Somehow she was able to stretch that amount to feed 13.
Her mother was only 27 years old when the first refugees were brought into the house.
Although the task was risky and scary, she relied heavily on her faith to care for everyone in her home.
"She had faith in the Lord that she would do right by all 13," Burke-Kooistra said, regarding her mother's bravery.
Today Burke-Kooistra is 80 years old and lives in Mayville, Mich.
She continues to share her heart-wrenching story of the Holocaust.
She hopes people will learn from her story and be able to face their own battles.
"Mom and Dad were strong enough to stand up to someone as evil as Hitler," Burke-Kooistra said. "They (other people) can do something that is also very difficult."
Many refugees did not have the same luck and miraculous fate as the eight Jews housed by Burke-Kooistra's family.
Sunday, Jan. 27, is Holocaust Remembrance Day, which is set aside to honor the millions of lives lost during the Holocaust, as well as the survivors and those who risked their lives to save them.
It is also the anniversary of the day Auschwitz-Birkenau was liberated.
"
Mom and Dad were strong enough to stand up to someone as evil as Hitler."
— Ms. Anneke Burke-Kooistra
When Adolf Hitler rose to power in 1933, a series of laws were passed by the German government to get rid of people he labeled as undesirable, and most of these people were Jews.
Millions of Jews and other people deemed unfit for Hitler's Nazi Germany were then sent to concentration camps and murdered via gas chambers, mass shootings, and other gruesome genocidal attacks.
The Holocaust was a tragic event that should never be forgotten.
Burke-Kooistra said people still suffer today when war and violence erupts.
"(People) still have not learned because right now everywhere we look people are dying," Burke-Kooistra said. "People are being killed at this very moment. (It is a) tragedy that we still think we have to kill somebody."
Burke-Kooistra's story was told by a Mott Community College student, Mr. Tyler Hartwig, who created a documentary in 2018.
In the documentary, Burke-Kooistra read a poem that one of the youngest refugees wrote.
This is his poem:
"Innocence"
It is true. I am innocent.
Everyone knows that.
No court even would judge me as guilty.
And yet already my fate has been decided.
But I will try and bare my burden patiently.
God knows it.
Maybe I will be killed.
Maybe I will be deported.
Maybe I will be put to labor.
Too soon I will know.
Who am I?
I am only a Jew.
Leave a Comment
About the Contributor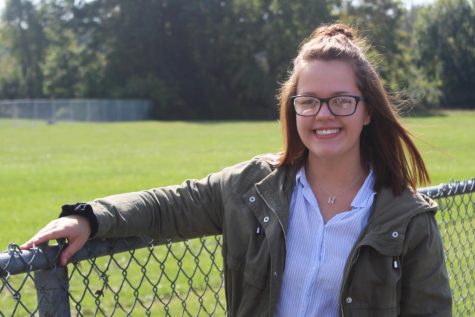 Jenna Robinson, Editor in Chief

Birthday: Oct. 26, 2000
Hobbies/Interest: Playing electric, acoustic, and bass guitar, as well as ukulele. I also enjoy drawing, reading, writing,...