Pixar introduces a new character for 'Toy Story 4'
Hang on for a minute...we're trying to find some more stories you might like.
After eight years of silence, the beloved Toy Story franchise has finally released a trailer for the new "Toy Story 4," which will be released in summer 2019, revealing a brand new toy.
The trailer shows Woody, Buzz, Jessie, and the gang frolicking in a circle with what looks to be a fork with googly eyes and glued on arms, presumably made by their new owner Bonnie.
"I don't belong here! I'm not a toy," shrieks the fork when appearing on screen.
From what we see on screen, the fork doesn't think he is a toy, considering he is a fork. A theory states that he might have to go through the same realization that Buzz had to go through in the first movie.
The first movie dealt with Woody being demoted to Andy's second favorite toy with the introduction of Buzz, while Buzz had to come to the devastating conclusion that he wasn't a "Space Ranger of Star Command" but merely a piece of plastic made to be played with.
The second movie dealt with aging and value, with Woody being stolen by the "Toy Barn" chicken mascot with hopes of being sold to a museum in Japan.
In the midst of this film, the audience was introduced to favorites such as Jessie, Bullseye, and the Prospector.
The third film in the franchise dealt with being forgotten, shown through the antagonist "Lots-O'-Huggin' Bear" struggling with the fact that his previous owner had forgotten him.
He made it his mission to keep Woody and the rest of the toys at "Sunnyside Daycare" where they would eventually be forgotten by Andy.
They return to Andy, however, who decides to give the toys to the little neighbor girl Bonnie, making sure they have someone who will play with them and love them like he once did.
Jon Conway, junior, thinks "Toy Story 4" looks promising.
"
(It's) a great way to say goodbye to my childhood."
— Jon Conway, junior
"It looks great," Conway said. "A great way to say goodbye to my childhood."
Jolie Timm, junior, agrees with Conway.
"It looks good," Timm said. "I still don't understand why there needed to be a fourth movie, but I'm most likely still going to watch it."
From the way the trailer looks, the film looks to be a promising ending to a powerhouse of animated classics.

About the Writer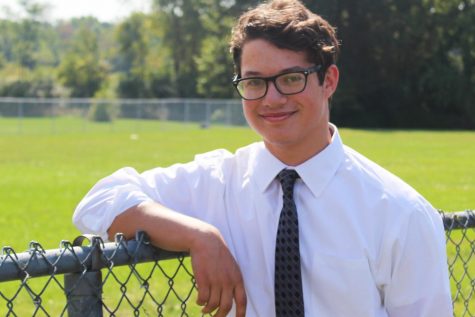 Matt Ostrander, Reporter

Birthday: March 14, 2002
Hobbies/Interests: Drawing, and playing guitar, ukulele, and piano.
Favorite Quote: "No I can't marry you, I have...