'Sesame Street' continues to teach children after 49 years
Hang on for a minute...we're trying to find some more stories you might like.
Saturday, Nov. 10 is brought to you by the letter S.
What does S stand for? Only one of the most popular children's shows in America — "Sesame Street."
The educational children's series premiered Nov. 10, 1969, on public television through PBS.
The show combines a cast of human actors and puppets to educate children in a fun way. From energetic Elmo to crazy Cookie Monster, "Sesame Street" has been introducing children across the world to fun and lovable characters for decades.
Senior Bo Taylor remembers the show's bright colors and diverse characters.
"(I remember) all the colors I saw as a little kid and all the different types of puppets that were in it," Taylor said. "My favorite character was the Count just because the little laugh he did after every number."
"Sesame Street" is known for teaching children a number of valuable lessons. The show puts an emphasis on friendship, expressing emotions, and healthy habits.
The show has guest stars often, ranging from pop stars to first ladies to actors and actresses.
These guests help tell their episode's message while bringing their unique talents to the table, most often singing or dancing with the puppet personalities.
Junior Maddie Alpin finds the show's message valuable and hopes children continue to watch it.
"It's definitely important enough to stay on air. It teaches kids not to judge no matter what and to always include others," Alpin said."It is very educational, and all in the right ways."
"Sesame Street" was the first show of its kind. It was the first preschool educational show to review lab research and use it to create a story line that benefits young viewers.
The program's initiative is to teach children necessary skills like reading, counting, and positive social behavior.
According to the Sesame Street Workshop, children who watched "Sesame Street" growing up achieved a high school GPA 16 percent higher than those who didn't frequent the program.
Overall, the show has been proven to have a positive impact on viewers' learning habits and academic success.
Ms. Linda Bartels, 62, raised her children by allowing them to watch the show.
Bartels, from Grand Blanc, thinks the show is beneficial for the audience and has firsthand experience seeing it's effect on children.
"I remember sitting with my children while they watched 'Sesame Street.' They would sing along and want to do whatever was being done," Bartels said. "'Sesame Street' teaches children the basics of the alphabet, numbers, and many other things children need. I think the show keeps up to date and is very valuable to small children's education."

About the Contributor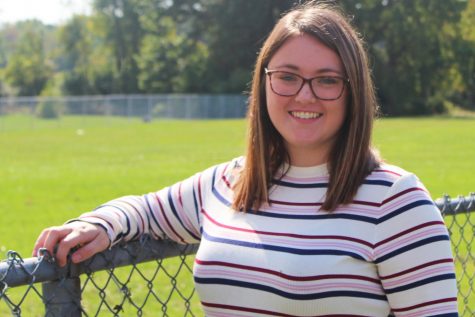 Autumn Prescott, Special Projects Editor

Birthday: Aug. 2, 2001
Hobbies/Interests: NHS, drama club, Freshman Mentors.
Favorite Quote: "Find out who you are and do it on purpose."...