Prince- a man of many talents
Musicians come and go through the years, very few leaving their mark on the industry.
The ones that do come to be known as some of the best and most talented that the world has ever known.
The musician Prince graced the world with his music, displaying talent in everything he did.
Prince, also known as Prince Rodgers Nelson, was born on June 7, 1958, in Minneapolis, Minnesota, being the son of jazz singer, Mattie Della (nee with accent) and pianist and songwriter, John Lewis Nelson.
Prince wrote his first song, "Funk Machine", at the mere age of 7 years old on his father's piano.
His parents split up when Prince was 10 years old, eventually running away to live with his neighbors, the Blanks.
Prince attended Bryant Junior High and Central High School, where he played football, basketball, and baseball, and trained in classical ballet at the Minnesota Dance Theater through the Urban Arts Program of Minneapolis Public Schools.
Prince has since revealed that he suffered from epileptic seizures as a child and was supposedly teased in school about the condition.
Despite his hardships in life, Prince went on to learn a multitude of instruments, which included guitar, bass, piano, and more. Overall, he learned to play at least 27 instruments in his life.
Prince had a breakthrough in 1978, where he signed with Warner Bros. Records and put out his debut album, For You.
All the tracks on the album were produced, arranged, composed, and performed by Prince.
The leading song on the album, "Soft and Wet", was Prince's first solo single, and peaked at 92 on the Billboard Hot 100 on November 25, 1978.
In 1984, Prince made the groundbreaking album, Purple Rain, which also served as a soundtrack to the movie he starred in, also called Purple Rain (1984).
The album featured the song, "Purple Rain", a melancholy song about being with the one you love at the end of the world, while also highlighting hit songs "When Doves Cry", "Let's Go Crazy", "Crazy", "I Would Die 4 U", and "Take Me With U".
"When Doves Cry" was Prince's first Billboard Hot 100 number 1 single, which stayed there for five weeks.
Another popular album that reigned was 1999, which featured songs with a synth-funk ode, including "Little Red Corvette" and "Delirious".
During his life, Prince wrote over 600 songs, which is more than the Beetles had in their career.
A lot of his music tended to have references that were a bit provocative, but a good chunk of his music also had religious messages, because of his status as a Jehovah's witness.
For example, his song "Controversy" (1981), he starts starting the Lord's Prayer towards the middle of the song, or his song "I Would Die 4 U", where he talks about the sacrifice God gave for our sins.
Prince was also a major conspiracy theorist, who grew concerned for public schools teaching students an incorrect history of the United States, and the government's activity with chemtrails.
Prince has been much appreciated and respected by many artists, directors, actors, etc.
Director George Lucas went as far as to ask him to play at his wedding when he married to his wife, Mellody Hobson.
He also wrote music for other artists, such as Sinead O'Connor, the Bangles, Shiela E., Foo Fighters, Cyndi Lauper, Alicia Keys, and Tom Jones.
Prince reinvigorated the music world, pushing boundaries and simply bringing music to people's ears.
He will be forever remembered in history forever as an exceptional musician of many talents (and style), who never gave up when it got difficult.
About the Writer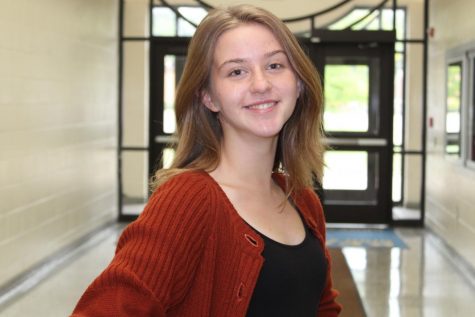 Molly Gunn, Special Projects Editor
Class: Junior

Hobbies: Volleyball, tennis, sailing, and cooking.

Future Plans: I would love to go to college to study culinary, law, or mathematics....