An open letter to my Mom: thank you for everything
Dear Mom,
There are so many things I'm thankful for, but you're the most important one.
You do so much for our little family and will do anything just to see us smile.
Even though I can be a pain most of the time, I still love you and I'm so blessed to call you my mom.
You're one of the strongest people I know and you deserve the world.
Thank you for stepping up, not only by being a mother but also being a "father."
Dad died in 2016 and we all just really needed someone.
As the tough person you are — carrying all that weight on your shoulders — you still managed to make us smile to push through it.
A lot of people say "wow, your family has been through so much," which is true, but when we have you we are made to be stronger.
Thank you for dealing with my crazy music while driving down the road with me screaming the lyrics while you wonder what I'm even listening to.
Thank you for watching the same Christmas movies over and over again.
Thank you for always checking up on me and listening to me rant about all of my friends.
Thank you for always calling me beautiful even when I don't feel like it.
Thank you for making dinner every night and making sure we have food in our stomachs.
Thank you for being the best grandma and treating Tori like she's one of your own.
Thank you for the endless trips to go visit Sawyer, Joel, and Tori just to annoy them all night.
Thank you for all the crazy laughs you give me.
Thank you for caring for everyone around you.
Thank you for loving me as much as you do.
Everyday you go out of your way to take care of Josh and I — even on your bad days.
I will forever love you — even if I don't say it much — and you will always be my best friend.
Love, Angel
Leave a Comment
About the Writer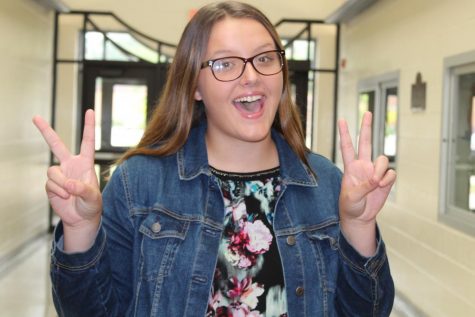 Angel Truax, Reporter
Grade: Sophomore

Hobbies: Playing softball and hanging out with my family

Future Plans: I plan to be a physical therapist or special education teacher.

Favorite...