Winkler has fond memories of teaching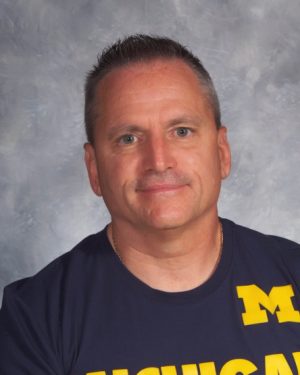 Mr. Mark Winkler was a teacher at KHS for 30 years before he retired in the summer of 2018 before the school year began.
Winkler taught science and math.
His favorite subject he taught was geology.
"The hands-on projects obviously engage students," Winkler said. "(The students) gain knowledge or skill from doing something rather than just reading about it."
Since he retired from teaching, Winkler has worked part-time at Delta College in the math department as a Structured Learning Assistant.
"SLAs attend assigned classes and model effective learning and study strategies and behavior," Winkler said. "In class, I may work with individuals or small groups on targeted activities, including reviewing key lessons, discussing assignments, or preparing for exams."
During his time working for Kearsley, Winkler coached several sports.
He coached middle school football, cross country, and track and field.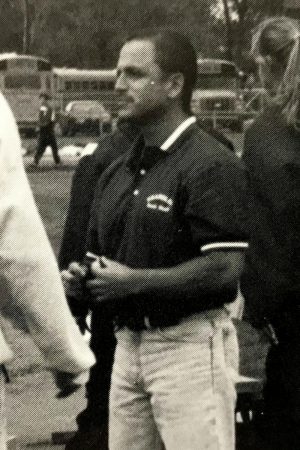 He also coached varsity cross country, as well as track and field.
In addition, he advised the ski club.
What he misses most about teaching is the days in the classroom when students suddenly understand a new concept.
"That new understanding shines from their faces, and they make a comment that attests to how well they've grasped a concept or mastered an assessment," Winkler said. "Sometimes, they may even give you credit. Even if they don't, it's still an event worthy of witness."
Students enjoyed having Winkler as their teacher just as much as Winkler enjoyed teaching them.
Junior Donte Wallace had Winkler for algebra during his sophomore year.
"Winkler made math easy to understand," Wallace said. "If you didn't know something, he wouldn't make you feel bad about it, he would just explain it."
Mr. Andy Nester, political science teacher, knew Winkler well.
"He was always kind, thoughtful, patient and committed to understanding," Nester said.
To those hoping to become teachers in the future, Winkler said they should trust themselves and their beliefs about education.
"Ultimately, teachers need to shape their own goals to become a genuine teacher," he said. "Inevitably, all teachers will build a tool box or routine by acquiring ideas from hundreds of people.
"The concepts they retain and place into their daily routine or practice are those that align and resonate with their core beliefs about education, which will definitely change over time."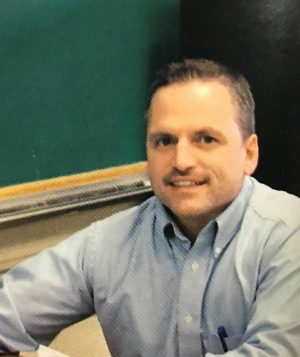 Mr. Chris Torok, math teacher, was good friends with Winkler.
"He had a great attitude about his job," Torok said. "He always had a good rapport with the students."
Even though he has moved on from teaching, Winkler cherishes the feeling of accomplishment that comes from the job.
"I will always treasure moments when former students share stories about the important role that I played in their life, helping them in their personal and professional growth," Winkler said. "Maybe it was just giving them the confidence they needed to succeed in math, an area where they never had any success."
About the Contributor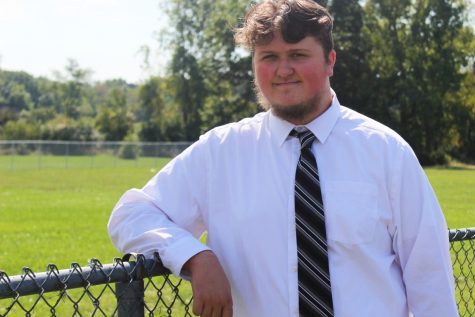 Grant Sterling, Reporter

Birthday: July 13, 2002
Hobbies/Interest: Music, film, books.
Favorite Quote: "Pictures must not be too picturesque." - Ralph Waldo Emerson
...