Wash, Walker lead juniors to second powder puff title
Hang on for a minute...we're trying to find some more stories you might like.
The Classes of 2019 and 2020 faced off in hard-nosed, flag football Wednesday, Oct. 3, with the Class of 2020 emerging victorious for the second consecutive year 34-8.
Junior Sydney Walker felt the team had great chemistry.
"It feels good to win again," Walker said. "That was some good magic out there."
The game started with a three-play senior drive, which was halted when junior Markayla Shannon picked off senior Jacee Sword.
The juniors capitalized on their early opportunity, as junior Claire Ouellette connected with Walker for a 15-yard touchdown at 19:24 of the first half.
Putting the ball through the uprights on the place kick, junior Taryn Hass gave the Class of 2020 a 7-0 lead over their upperclassmen rivals.
After the seniors turned the ball over on downs at their own 19-yard line, Walker continued the junior onslaught with another touchdown, though her second came on a 28-yard double reverse.
Hass missed the extra point and the juniors were up by 13 points.
The seniors would not go out quietly in the first half, however.
Senior Aryiana Laney ran the left side of the field to punch in a 47-yard rush at 10:35, and Sword rushed 3-yards for the two-point conversion, trimming the junior lead to five points.
That gap would soon be extended, as junior JaKeira Wash sailed a 9-yard pass to junior Alexis Echols for a score. Hass redeemed herself on the place kick, and the juniors earned a 20-8 lead.
Despite putting together a 61-yard drive over six plays, the seniors were stalled as time expired.
Unfortunately for the seniors, they fared no better in the second half as they struggled to put anything together.
The juniors punched in an 11-yard rush by Wash at 20:00, and Hass delivered again for her team on the extra point, giving them a 27-8 lead.
The seniors made it to the junior's doorstep, pushing to fourth and goal, but turned the ball over on downs at the 3-yard line.
It only took the Class of 2020 two plays to score yet another touchdown, a pass sent from Wash to Walker for 98 yards. Hass did her job again and the juniors took a 34-8 lead, which they would maintain for the remainder of the game.
Overall, Wash was 2-of-4 passing and had 211 all-purpose yards. She also scored once through the air and once on the ground.
Walker brought in 135 yards receiving and added another 53 in rushing. She scored a touchdown each way as well.
With only 37 all-purpose yards, Sword was neutralized by the junior defense, who forced three fumbles and caught one pick from the senior quarterback.
Laney, the only touchdown scorer of the senior group, had 44 total yards rushing.
Both defenses had their fair share of tackles, with senior Mallory Simms leading her class with three, and Echols and junior Kamryn Palka matching that number for their team.
Just as could be expected, the juniors were ecstatic to win the championship again.
Coaches Miss Becca Leslie and Mrs. Stacy Lucas were proud of their team.
"They're a great group of girls with a lot of talent," Leslie said.
Lucas said, "They played tough and they played great."
In three championship games, the Class of 2020 has won twice. The team has an overall powder puff record of 5-1.
The question remains: Will the Class of 2020 continue its dominance next year, or will another class step up and strip them of the title of powder puff champions?
The juniors were in consensus that they will be victors yet again in their next contest.
"We're going for the three-peat," Walker said.
Wash said, "We'll be back next year."
About the Contributors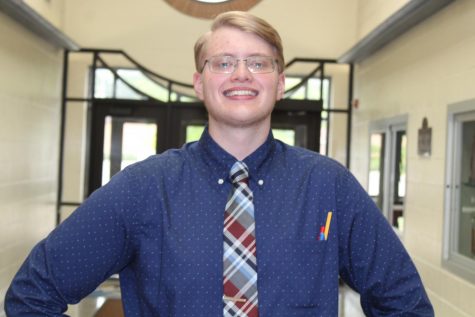 Connor Earegood, Editor in Chief
Class: Senior

Hobbies: I participate in quiz bowl, chess, robotics, Future Problem Solving, and many other "nerd sports."

Future Plans: I plan to...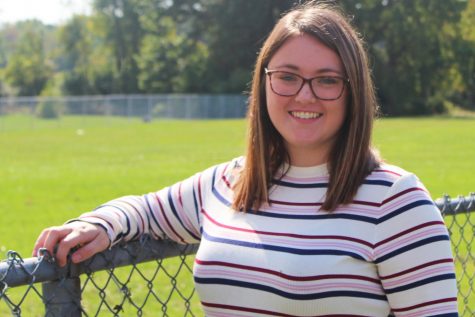 Autumn Prescott, Special Projects Editor

Birthday: Aug. 2, 2001
Hobbies/Interests: NHS, drama club, Freshman Mentors.
Favorite Quote: "Find out who you are and do it on purpose."...