Cash rewards will go to students for good behavior
Starting at the beginning of the fourth marking period, students will receive cash rewards for showing good behavior in classrooms and the hallways.
Most people will ask how much will a student get as a reward and how many rewards are going to be given out?
From now until the end of the school year, one student a week will receive $100. They will be chosen by random draw of a pool of students recommended by their teachers.
"
I wish I would have gotten money for being homecoming queen."
— Kaylee Hill, senior
Senior Kaylee Hill, the 2017 homecoming queen, thinks this new change is a great one.
"I think it's about time good students start getting appreciated for good behavior," Hill said. "I wish I would have gotten money for being homecoming queen."
Acts that can get you nominated to win the $100 prize are things like helping someone with homework problems they struggle with, keeping a smooth flow of traffic in the hallways, or staying after class to help a teacher clean the classroom.
Junior Joshua Gunther feels like this incentive will motivate students to make the right choices.
"I'd be a better student if I knew that I was going to get 100 bucks," Gunther said.
The whole idea is to give students a good reason to be respectful and responsible every day of the year.
This will promote good behavior and hopefully make KHS a better place.
Freshman Seth Bowie is excited about this new reward system.
"I'm going to make sure I'm always trying to do something so I can get this prize," Bowie said. "I want to save up and buy a new game."
Keep an eye out for a way to make a difference and you may score a $100 prize for yourself.
Disclaimer — This story is made up and is completely fictitious. Don't believe a word of it. April Fools!
Leave a Comment
About the Contributor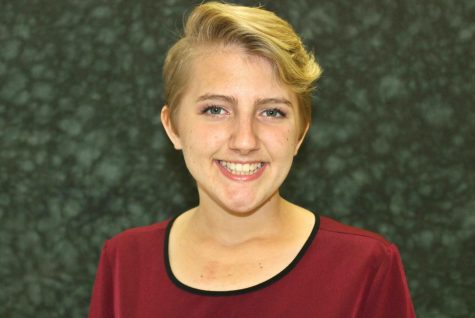 Emily Rose, Reporter/Social Director

Birthday: September 12, 2000
Extracurricular activities: Theater
Hobbies: Painting, theater, and making memes.
Plans after high school: College
...