Taylor, Williams, McNew share their love for horses
Hang on for a minute...we're trying to find some more stories you might like.
Many students share a love for some type of animal, whether it be a cat, a dog, or a bunny.
When at home, most students probably give love to their furry companions.
But what if your pet is a horse?
That's what these three students have in common; they each have a love for their horses and competing.
Elizabeth Taylor, sophomore
Sophomore Elizabeth Taylor is a part of the Eastern Michigan Arabian Association, the program where she shows her horses.
Taylor currently has two horses: Bud, a 17-year old Arabian-quarter horse mix, and Chili, an unregistered horse with an unknown age and breed.
Taylor has been riding horses for seven years and has been competing for six years.
She shows in 12 different classes.
Altogether, Taylor has 166 ribbons, awards, trophies and medals.
"My favorite part about this sport is the bond that it creates with the horse and all the friendships it has created," Taylor said.
Leah Williams, junior
Junior Leah Williams is a part of the Fenton Wranglers in Genesee County and 4-H.
She has one horse: Steve, a 15-year-old Appaloosa-quarter horse mix.
She has been riding horses ever since she can remember. She was so young, she doesn't know the exact age.
Williams was unable to compete until about three years ago.
Now that she can compete, Williams can be herself.
"I love this sport so much because it brings out who I really am," Williams said.
She has won many championships with the two horses she rode, Jay-D and Steve. She also won reserves and grand champions with the two.
Williams has won about 100 ribbons and medals and has won some revolving trophies over the years. She also won two trophies with Jay-D.
"If I have a bad day, I just go straight to the barn and Steve comforts me all the time. He makes me who I really am today and horses also help me get away from all the drama at school," Williams said. "I go to MSU (Michigan State University) every year for training by professionals, and it improves a bond between Steve and I too."
Sarah McNew, freshman
Freshman Sarah McNew is a part of 4-H, Central Michigan Horseman Associations, and American Paint Horse Association, where she shows her horses.
She hasn't shown in the APHA yet, but will soon.
McNew has one horse currently: Showgirl, an 8-year-old APHA mare.
McNew first rode when she was 3. After several years of not riding, she she got back into the sport a few years ago.
She has been showing horses for about three years, which is around three seasons.
Last season, McNew won four high points in her class. She earns high points based on how she places in her shows.
McNew has won about 50 medals, ribbons, and trophies.
McNew enjoys winning, but she said the sport is really about "doing it with the horse and the team."

About the Contributors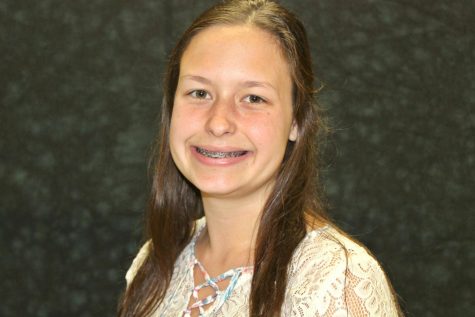 Morgan Brode, Reporter

Birthday: October 26, 1999
Extracurricular: Bowling
Hobbies: Coloring in stress-free coloring books.
Plans after high school: Attend college...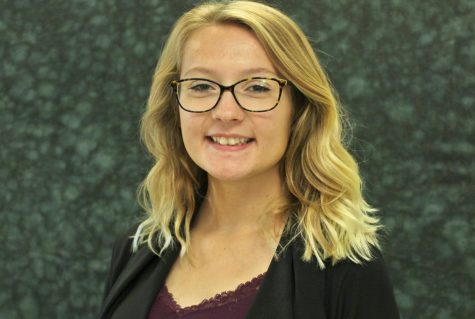 Hannah Hendley, Photography Editor

Birthday: February 7, 2000
Extracurricular activities: Tennis, dance, and float building.
Hobbies: Eating, reading, and drawing.
Plans after...