Living Today as if it's Your Last: Caleb O'Neal
"Live everyday to its fullest and brightest potential," sophomore, Caleb O'Neal shares as his life motto.
O'Neal explains why it is his life motto.
"I feel this way because everyday isn't promised and you can't expect it so you have to live it to the fullest amount," O'Neal stated.
O'Neal has pursued through set backs in life but he always finds the best in a situation and works to solve the problem. He tore his knee from a basketball injury and is just now getting back into sports after a year of recovery He plans on playing football in the fall.
"I feel more athletic than I have ever felt before. I have lost weight and feel way better than how I felt before," O'Neal shares.
He worked to overcome his injury and is continuing to work, "At first I thought I was completely done with any sports. I was told that it might be over. It was definitely very sad and hard to deal with, but I was able to overcome those feelings and eventually work hard enough to be able to do the sports I want," O'Neal states.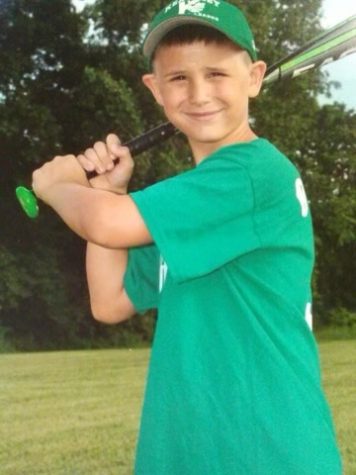 O'Neal has done sports since he was young. It's one thing that he enjoys doing, "I like playing sports because I get to be with my friends, I get to do things that I find fun, and it keeps me in shape," O'Neal exclaims.
He has a great work ethic so sports are something that he can work with and keep working. He likes to play basketball and football in his free time to try and continue advancing his skills.
He cares about his health and doesn't consume a lot of sugar. He doesn't eat candy or drink pop, "Most people consume sugar like that so I think that it is unexpected for me to not consume that much."
O'Neal looks up to his grandpa for inspiration on how to be as a person, "My grandpa was a very nice guy, he took everything slow but he was a very smart and kind person," O'Neal shares.
O'Neal would describe himself as passionate, "When I like something I put my time and effort into it. I have fun with it and work hard at it."
O'Neal inspires people by being passionate about the things he does, "My passion for the things I do could be inspiring. Especially with my sports and academics. I just like to have fun and do things passionately."