Whalen's attitude sends a positive message to others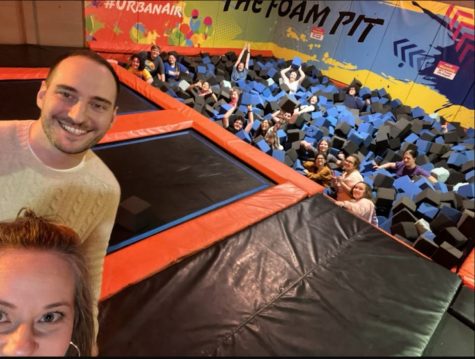 Mike Whalen has been at Kearsley for 1 year of student teaching and has been running a classroom of his own for 8 years.
In this short amount of time, Mr. Whalen has found ways to pave the way for positivity in his classes.
A lot of students and staff at Kearsley see Mr. Whalen as someone who always stays upbeat and positive even when times are tough.
During the school day, Mr. Whalen teaches AP Economics, Economics, World History, and Leadership.
Mr. Whalen also monitors 3rd lunch and does other things during the school day to help out the school.
After school, before his plans for his trip to India, Whalen advised Kearsley High School's Student Council and helped lead them to success.
After his trip he plans to return as one of the Student Council advisors.
Some other things he likes to do in his free time are yoga, meditation, and spending time with family and friends.
Mr. Whalen also likes to travel and has been to many different places.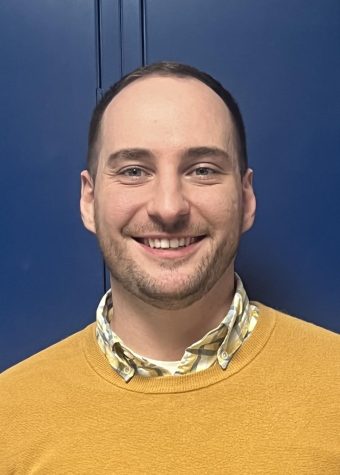 "I've been to Canada, Finland, Sweden, China, Honduras, Mexico and Germany," said Whalen.
As mentioned before, Whalen is able to add a new place to that list and is visiting India this year.
Whalen is leaving for India around the beginning of the second semester and is planning to stay at least till June 30th.
Although, he plans to extend his stay to July 30th.
Whalen's big plans in India include observing schools and attending a conference at the end of February.
"My project is to study how their schools adjust to the social and emotional impact of trauma," said Whalen. 
Before his career as a teacher Whalen took on other leadership roles.
Mr. Whalen went to high school at Mount Morris schools and when Mr. Whalen was 18 years old he ran for his school's board of education and won.
Whalen disclosed why he decided to run;
"I decided to do that because I had a lot of teachers and staff members that I attributed my success in high school and life to, so I wanted to make an impact on the people who made an impact on me," Whalen explained.
After graduation, Whalen went to college at U of M Flint to receive his Bachelor's degree; he majored in Social Studies and minored in English.
Afterwards, he went to college at U of M Ann Arbor for his Master's degree.
At Ann Arbor he majored in Education Policy and Leadership.
As time passes on Mr. Whalen continues to show he is a good influence on the students at KHS.