Black History Month: Jackson blazed trails in science
Nicknamed the "human computer," Mary Jackson was a black mathematician and aerospace engineer at the National Advisory Committee for Aeronautics (NACA), a sister group of NASA.
Jackson assisted the black community during a time of intolerance.
Junior Allison Skinner said Jackson played critical roles with a dignified attitude.
"What I know about Mary Jackson is that she impacted NASA in a big way," Skinner said. "During her time, her behavior helped her rise to the top."
Jackson was born April 9, 1921, in Hampton, Va.
Attending the Hampton Institute in 1942, Jackson received two bachelor's degrees in mathematics and physical science.
Jackson possessed a mathematical talent that helped her perform like a computer, which was noticed during her time at the Langley Research Center.
This talent was not only Jackson's, but also a skill of two other figures in her life: Katherine Johnson and Dorothy Vaughan.
Skinner believes that Jackson, Johnson, and Vaughan impacted many.
Skinner said, "Jackson and the other females pushed the limits of what it is to be a woman and live in a society where there is discrimination."
Two years of working in the computing section, Jackson was granted to work with Mr. Kazimierz Czarnecki, a Polish engineer. This allowed Jackson to enter a training program to become an engineer like Czarnecki.
Qualification for the program was deemed challenging because the facilities were segregated.
"
Jackson and the other females pushed the limits of what it is to be a woman and live in a society where there is discrimination."
— Allison Skinner, junior
Jackson attended the University of Virginia where she faced discrimination and segregation.
Battling with the all-white institution for her right to attend classes, Jackson finished the education needed to become an engineer.
Jackson became NASA's first black female engineer in 1958.
She made many contributions for NASA, including conducting technical research and experiments in wind-tunnel testing.
But Jackson's legacy is recognized by her part in helping the United States win the space race during the Cold War.
The Space Race showed the United States dominance in technology and space travel. It was seen as an extrapolation of economic might.
Her intelligence and courage helped NASA with Project Mercury.
Johnson died Feb. 11, 2005, at the age of 83 in Hampton.
Jackson did not lose her legacy, as the lives of Jackson, Johnson, and Vaughan were projected on the big screen in 2016's "Hidden Figures."
This film shows the hardships, relationships, and accomplishments of the trio of trailblazing black women.
Leave a Comment
About the Contributor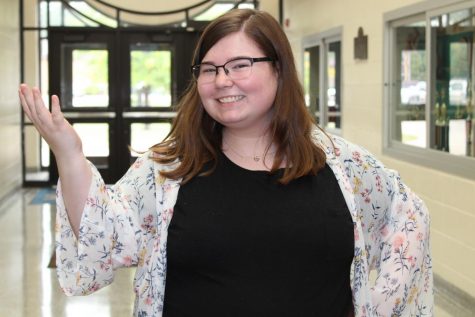 Hope Wills, Special Projects Editor
Class: Junior

Hobbies: Reading, writing, and hanging out with friends and family.

Future Plans: After high school, I plan to attend community...