Students love Thanksgiving dishes
Thanksgiving is one of America's favorite holidays for many reasons.
The dishes that families share mean more than just sustenance. They mean family, love, and gratefulness.
Senior Fred Cregar enjoys his family's traditional cuisine.
"My absolute favorite part of Thanksgiving dinner is the turkey," Cregar said. "You can't forget about the cheesy potatoes; they're a great side. For dessert, we like to eat pumpkin pie and cranberry pie."
Thanksgiving seems to bring about a hunger for classic dishes.
"They're traditional foods," Cregar said, "and somehow you always crave them around Thanksgiving."
Sophomore Terrance Thompson enjoys many dishes, especially candied yams.
"My family makes a lot of good food," Thompson said. "My absolute favorite would have to be yams. They just hit different."
Thompson doesn't just focus on side dishes, however.
"I also enjoy honey ham and baked macaroni and cheese, since you have to have main dishes to support your sides," Thompson said. "My favorite dessert would have to be pumpkin pie. You can't go wrong with it."
Some students approach Thanksgiving meals differently.
Senior Yasmin Brown loves Thanksgiving chitterlings, a food made from pig intestines.
"Most people believe that chitterlings are disgusting but honestly they are super good," Brown said. "I love eating them with hot sauce and usually my aunt brings them to the family function."
Brown also partakes in many common dishes.
"We also eat baked macaroni and cheese, ham, meatballs, and gravy," Brown said. "My favorite dessert would have to be lemon cake."
Senior Makenzie Brooke's tastes steer her toward many classics though she doesn't eat as much as others.
"I usually don't eat much on Thanksgiving," Brooke said. "I enjoy mashed potatoes, stuffing, and ham. I am a picky eater, so it has to be just right for me to eat it."
Leave a Comment
About the Contributor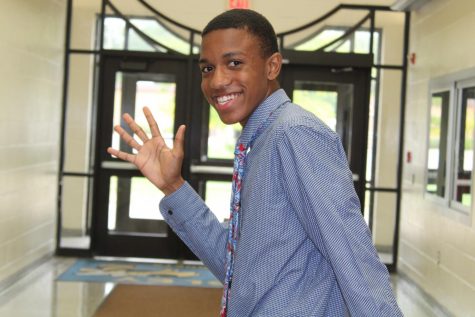 Raydoffa Braziel, A&E Editor
Class: Senior

Hobbies: Running, singing, and playing video games.

Future Plans: I plan to go to the University of Michigan in Ann Arbor to study...