No more "ruff" days: Seniors allowed to bring dogs to school
Hang on for a minute...we're trying to find some more stories you might like.
As the final chapter of high school is coming to a close for the Class of 2019, many celebrations are approaching, such as the honors convocation and athletics awards.
A new event for seniors this year will be "Bring your Dog to School Day."
The event will be held during school on May 15.
Principal Brian Wiskur said this year's group of seniors are remarkable and are deserving of this reward.
"I have never had a stronger group of seniors," Wiskur said. "Everyone loves dogs, and I believe it will be a fun day for students."
Wiskur said he will also be participating in the celebration.
"I will be bringing my dog, Roxy," Wiskur said. "She is a great dog, and I can't wait for everyone to meet her."
Any breed of dog is allowed to come to KHS as long as a notice is given to Mrs. Angie Ayre, administrative and attendance secretary.
One condition for students is they are required to bring their dogs on leashes.
Mr. Eric Doyle, athletics director, came up with the rule and believes it will keep students safe.
"Having it (the dog) on a leash is one extra way to keep our Hornets protected," Doyle said. "It will also keep the dogs more controlled."
Senior Chloe Clarambeau is excited for the day and plans on bringing her two dogs.
"I hate leaving my dogs, Theo and Kevin, at home all day," Clarambeau said. "I plan on bringing them to each class."
Mr. Matt Moore, assistant principal, will also bring his dog.
"Not many students have met my dog Brady," Moore said. "He is such a lover and the students will love him."
Mr. Brian Boudreau, dean of students, is in charge of taking care of any accidents that the dogs may have.
"I don't mind at all helping out my students," Boudreau said. "When Wiskur asked me, there was no way I could say no."
Mr. Darrick Puffer, journalism adviser and English teacher, plans on bringing his dog Brizzy to visit his seniors.
"It's not only their (the Senior Class') last year, but also mine," Puffer said. "Brizzy is my pride and joy and I'm excited for my students to finally meet my baby."
Disclaimer — This story is made up and is completely fictitious. Don't believe a word of it. April Fools!

About the Contributors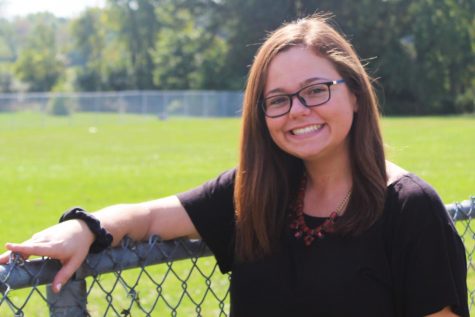 Stephanie Lane, Sports Editor
Birthday: Jan. 9, 2001

Hobbies/Interests: Student Council Vice President, NHS member, freshman mentor, and the student representative on the Board...