Pamper your pooch on National Puppy Day
Hang on for a minute...we're trying to find some more stories you might like.
National Puppy Day falls on Saturday, March 23, this year.
The day was established in 2006 to celebrate the unconditional love and overall cuteness of all puppies.
Senior Olivia Chema plans to celebrate National Puppy Day with her two pets.
"I want to take them to get a vanilla ice cream cone from McDonald's," Chema said. "They're such good girls. They deserve it."
While the holiday celebrates the adorable aesthetic surrounding the animal, National Puppy Day is also meant to spread awareness about puppy mills.
Many mills operate under inhumane conditions, leaving defenseless puppies to suffer from birth.
According to the ASPCA, puppy mills set up dogs for failure. Puppy mills produce as many puppies as possible in the least amount of time. This hurts the mother, and also leads to problems for the puppies as they grow.
In inhumane mills, puppies are taken from their mothers and littermates abruptly, which causes anxiety and aggression.
The fact that mothers are constantly pregnant leads to genetic defects that the breeders don't notice.
Awareness about puppy mills is necessary in order to help potential dog owners consider adoption as a choice when thinking about owning a pet.
By adopting, it reduces the financial incentives that keep puppy mills running.
Celebrations for National Puppy Day consist of teaching your pup a new trick, posting pictures of them on social media, and pampering your puppy on their special day.
On this day, people also donate to animal welfare organizations.
Senior Tiffany Wheat is planning to celebrate National Puppy Day.
"I'm going to post pictures of him (her dog Jax) all over social media and give him endless kisses and hugs," Wheat said.
Although you love your dog every day, this day is meant especially for them, and they deserve all the love they can get.
About the Contributors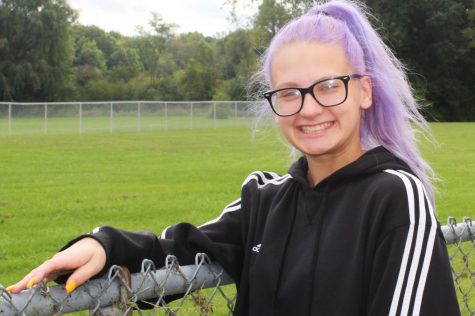 Racheal Cowell, Reporter
Birthday: July 29, 2001

Hobbies/Interests: Running.

Favorite Quote: "Road work ahead? Uh yeah, I sure hope it does." -Drew Gooden

Favorite...