Student-athletes balance academics with their sports
Hang on for a minute...we're trying to find some more stories you might like.
Sports are a part of many students' everyday lives. Students have to balance sports, education, family time, and hobbies.
Students at KHS are told that school comes first, and they cannot have more than two E's to be a part of any school athletics.
Senior Dustin Bennett has played baseball for 13 years and has become accustomed to balancing school and sports.
"I really just plan it out, go to practice or workouts then get my homework done later at night or at school," Bennett said. "It gets tough at times when there are tests that I need to study for. But, pretty, much it is easy to manage."
Students need a strategy to be able to manage school and the sports they play. They have to be able to keep their grades up, all while going to practice, workouts, and games.
With daily practices, games, and traveling, it's hard to have time for homework. Knowing what to prioritize is a vital skill.
Junior Autumn Lay is part of the junior varsity competitive cheerleading team. She has been on the team for three years.
"I usually manage my time for all of it," Lay said. "I plan it out what time I'm going to do everything."
Managing grades is hard for Lay.
"I have school and then I have cheer, and then when I get home from cheer, I just want to sleep," Lay said.
Studies have shown that high school athletes generally have better GPAs, more interest in school, and more interest in continuing their education after high school.
Senior Amber Hardy plays soccer.
Hardy has a tough time managing her academics and sports at the same time.
"Sometimes it is hard because school is my main priority, but I have practice everyday," Hardy said. "So sometimes I'm too tired to do my homework and don't end up doing it."

About the Contributor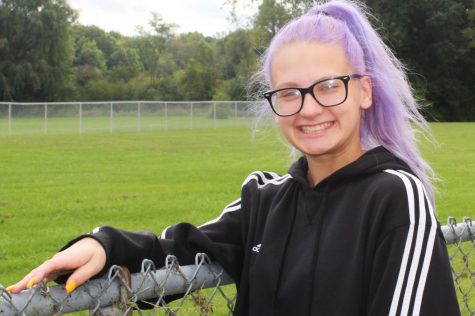 Racheal Cowell, Reporter
Birthday: July 29, 2001

Hobbies/Interests: Running.

Favorite Quote: "Road work ahead? Uh yeah, I sure hope it does." -Drew Gooden

Favorite...