Five fashion fads of the past I want back
In today's society, we frown upon many of the fashion trends of the past.
But what ones do we want back?
For me, it's all about what looks good, not nostalgia.
Here are five fashion fads from the '80s and '90s that I want to come back.
The middle part
While some people may disagree, I quite like the middle part of the '90s.
As of late, most of us women wear our hair parted on the side. While it looks good, I think it is OK to switch it up from time to time.
Some people don't even know what their hair looks like in other styles, including my beloved middle part.
If you wear you hair in different parts of different days, it can help to maintain a level of volume in your hair.
As a result, your hair will look fuller and healthier, as well as remain easy to style.
Oversized tops
"
You don't have to really worry at all about your body showing much if you're self-conscious"
— Patricia Allen, senior
Though this style was big in the '80s, I still wear oversized shirts.
As long as you're wearing it with the proper bottoms, it can make a mighty fine outfit.
Senior Patricia Allen likes to wear oversized tops and sweaters with certain bottoms.
"Normally, I'd wear leggings or sweats with them and boots," Allen said.
Wearing a pair of nice jeans or leggings? Pull on an oversized sweater and head out into the world.
"I like how much comfier you feel in them," Allen said. "You don't have to really worry at all about your body showing much if you're self-conscious."
This style looks good on almost anybody. On a lazy day, I think anyone should take advantage of it.
 Neon windbreakers
Common in the '90s, I quite like the retro style and bright color of neon windbreakers.
Anyone who watched the "Fresh Prince of Bel-Air" knows that these were the cool things to have.
They are also a great way to express your feelings. If you're feeling happy and want to express it, what better way than to wear bright colors?
Not only are they stylish, they'll keep you warm on a chilly spring day.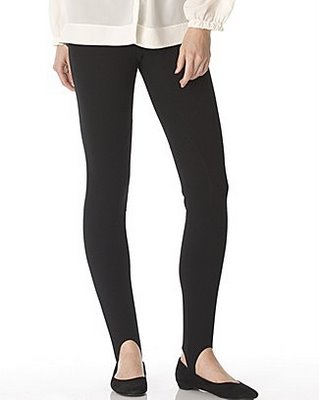 Stretch-stirrup leggings
Though they were popular in the '80s, many people hate stirrup leggings. But I love them for several reasons.
Even though they look unflattering when paired with heels or flats, leggings are great when paired with a nice pair of boots.
When you can't see the actual stirrup, they don't look bad at all.
Despite being a discreet alternative to regular leggings, they also have a few important uses.
Too often, I feel my sock coming off in my shoe. When I wear stirrup leggings over my socks, they don't come off when I walk.
In addition, many times my pant leg will roll up toward my knee, but the stirrup secures my leggings around my ankle so they don't bunch.
Denim overalls
Overalls used to be worn while farming and working, but they grew into a high-fashion item.
Now hardly anyone wears them, but in the '90s they were a big hit.
Senior Rebekah Caudle still wears her pair of denim overalls.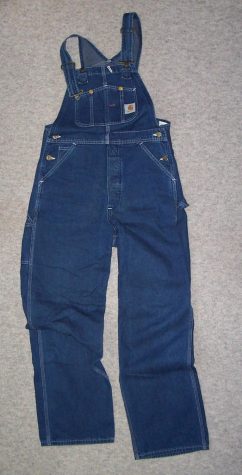 "I love them," Caudle said. "They're really comfortable, and it's easy to match things to them."
You can wear them with almost any type of top.
Junior Ashley Harroun likes the look of denim overalls and the looks they offer.
"Honestly, people can wear anything underneath them," Harroun said. "They're so cute and universal. You could wear a crop top or a sweatshirt."
While most people strap both straps, it can also improve your look to unbutton one of the straps and let it hang down. This allows your shirt underneath to show off what it has to offer.
Harroun thinks one strap is OK, but she still likes wearing both.
"Wearing them with one strap is cute," Harroun said, "but I prefer both straps."
However, this look isn't for everyone.
Caudle knows that not everyone can wear overalls, but she still loves to wear hers.
"I don't think everyone can wear them because they are for specific body types," Caudle said. "But they're one of my favorite things to wear."
Leave a Comment
About the Contributors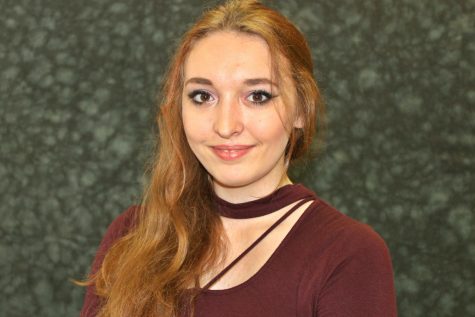 Brianna Horne, Editor in Chief

Birthday: May 11, 2000
Extracurricular activities: Newspaper
Hobbies: Playing violin, hanging with her friends and boyfriend, and horseback riding.
...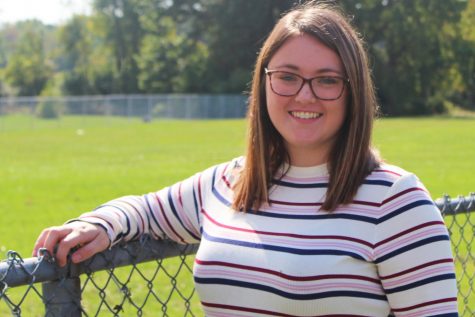 Autumn Prescott, Special Projects Editor

Birthday: Aug. 2, 2001
Hobbies/Interests: NHS, drama club, Freshman Mentors.
Favorite Quote: "Find out who you are and do it on purpose."...