Six teens run for governor of Kansas
While many teens are tasked with doing homework, playing sports, or taking part in after-school clubs, these teens set the bar even higher — running for governor.
In Kansas, six teens are running for governor in the 2018 election, shocking many residents.
The Democrat is Jack Bergeson.
Republican candidates are Dominic Scavuzzo, Joseph Tutera Jr., and Tyler Ruzich.
Aaron Coleman is running as an independent candidate, and Ethan Randleas is running as a Libertarian.
The teens found a loophole in the system — the state of Kansas has no age requirements for running for governor.
"Under Kansas law, there is no law governing the qualifications for governor, not one," said Bryan Caskey, director of elections at the Kansas secretary of state's office, in an interview with The Kansas City Star.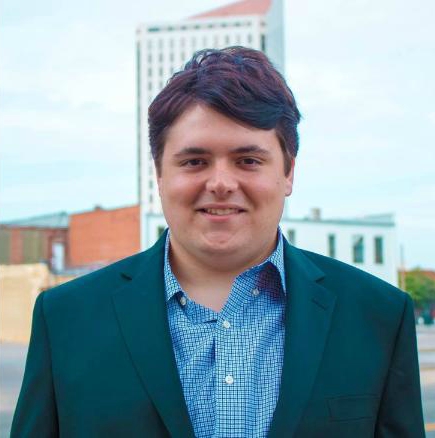 In the United States, 48 of the 50 states have an age of candidacy law. The two states that have no age requirements are Kansas and Vermont.
Jack Bergeson, 17, is a gubernatorial candidate who is campaigning on several issues he feels deserve the public's attention.
In an exclusive interview with The Eclipse, Bergeson also said he wants younger people to pay more attention to their government.
"I saw many issues, particularly drug reform and minimum wage, that needed to be mainstreamed," Bergeson said. "Also, I wanted to help get younger people interested and engaged with politics."
In addition, Bergeson has said he will not accept any donations over $500, showing voters that some politicians cannot be bought.
"Many believe it is the game of old rich men," Bergeson said, "and, in many cases with the big donors buying politicians, they are not wrong."
When it comes to his agenda, Bergeson said drug reform and increasing the minimum wage are part of his platform.
"I have gotten some support from people due to my stronger position on drug reform and my strong position on raising the minimum wage," he said.
As Bergeson's campaign continues, he said his free time is decreasing but that he is grateful for the "growing bond with the conscience of the people."
The people of Kansas are split on their opinions about the teens running for governor.
A Kansas state legislative committee moved a bill forward in February that would bar people under the age 18 from running for statewide office, after Bergeson, as a 16-year-old, discovered a loophole in the state's electoral laws, according to the The Denver Post.
While some adults in Kansas are trying to change the law, others are supportive of the teens running for governor.
In addition, some in the state capitol are trying to keep teen candidacies legal.
In an interview with the Kansas City Star, Kansas State Rep. Vic Miller (D) said, "We have all the requirements we need right now and that is, that you don't get elected unless the people decide to elect you."
Tyler Ruzich, 17, is also a gubernatorial candidate.
Ruzich said, in an exclusive interview with The Eclipse, he is grateful for the support he's gotten and hopes to educate the public through his campaign.
"There are a lot of things that contributed to me running for governor," Ruzich said. "However, the number one issue that pushed me to run was public education. I have been in the public school system my whole life, and I can't think of a more important issue than public education."
Even though he is a teenager who cannot vote yet, Ruzich said he has many people supporting him, including millennials and baby boomers, and believes "it's all about gathering all people and uniting behind a movement of meeting in the middle and advancing the youth movement."
Ruzich said his chances of winning the gubernatorial race "continue to rise" as his campaign keeps moving.
"I feel that the more exposure to media that I get, the better my chances (of winning)," Ruzich said.
Ruzich also has a sense of humor.
"I think I'm just going to have to pardon myself for truancy if I'm governor," he said.
The election will take place Nov. 6 to elect the next governor of Kansas.
Leave a Comment
About the Contributor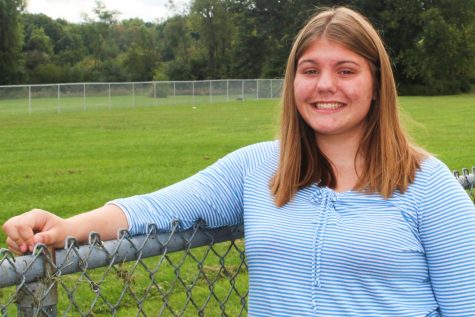 Haley Peters, Reporter

Birthday: Dec. 28, 2002
Hobbies/Interests: Student Council, Pokémon GO.
Favorite Quote: "Let no man pull you low enough to hate him." -...