Jolly days during Christmas break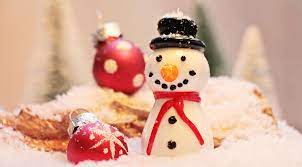 Christmas vacation is the break every high school student looks forward to, other than spring break.
Not only is it just a couple weeks off, but it's Christmas! The most beautiful time of the year.
There are plenty of things you can do over Christmas break, whether it's before or after December 25th.
You get to relax and enjoy all the Christmas movies you can during these two weeks.
Many different students do a variety of things over Christmas break, whether it's dedicated family time, enjoying the gifts they received, or even making fun memories with friends during the holiday season.
Junior, Steven Gray has many upcoming plans with his friends.
"My plans include texting all my friends, playing games with my friends, watching a bunch of movies and most importantly sleeping a lot," states Gray.
Senior, Randy Paris plans on partaking in watching his favorite team play.
"I plan on hanging out with my friends a lot and I plan on watching the Michigan Wolverines beat TCU," explains Paris.
Sophomore, Isaiah Gatica takes a more thrill seeking route for this holiday break.
"I'm going skiing with my friends probably at Mt. Holly where we always go together," states Gatica.
Every person has a different way of spending Christmas break.
No matter how you spend it, we hope it will be enjoyable and rejuvenating!