October is Filipino American History Month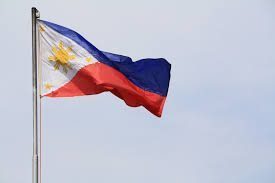 In 1988, the Filipino American National Historical Society established Filipino American History Month to commemorate the contributions of Filipino Americans, their heritage, and history.
In 2009, U.S. Congress officially recognized it; October is the month to celebrate Filipino American History.
FAHM is important because it allows us Filo-Americans to celebrate with our communities.
Filipinos are the second largest API (Asian and Pacific Islander) group in the U.S., we're all over the place and we deserve to be proud of that.
It is important for me to acknowledge this month as I am one of the few, if not the only Filipino-American in the school.
Diversity is an important part of this community and I am honored to be part of it.
FAHM is a month for us to educate others and spread our culture.
Filipinos like me love dancing and singing, music being a huge part of who I am.
Olivia Rodrigo, an artist that has grown in popularity and earned the adoration of many, is a proud Filipino who I also look up to.
Saweetie is also a popular artist and many don't know her Filipino background.
My favorite thing about my heritage is the food and being able to share my experiences with my community.