Quiz bowl sweeps Metro League tournament
Quiz Bowl went 4-0 in the Metro League double-elimination championship tournament held at Linden High School.
Led by Coach Chris Schmidt, the Hornets took home first place with ease.
The team improved to 31-1 on the season.
In their first match against Corunna, the Hornets won 455-165, a nearly 300-point victory.
They scored 18 toss-up questions.
The worksheet round ended up 9-8 in favor of Kearsley in the category of "food origins."
Overall, the team scored 10 bonuses in their first match.
Senior Connor Earegood dominated the match, answering 10 toss-up questions.
Junior Matt Ehrmantraut and senior Christopher Moyer supported Earegood with three toss-up questions apiece.
Senior Cameron Gohs aided with 2 toss-ups.
The Hornets then faced Owosso, barely scraping a 305-295 victory.
The Hornets started off poorly with a negative-20 point score for buzzing in early with incorrect answers.
They then correctly answered 13 toss-ups in the match.
The worksheet round on "health" ended in a 6-6 tie, adding 60 points to each team's score.
Kearsley scored seven bonuses to win.
Earegood scored 10 toss-up questions.
Senior Grant Sterling, Ehrmantraut and Moyer each answered one toss-up question.
Next was Kearsley's match against rival Flushing.
The Hornets won the match 495-320, scoring 17 toss-up questions.
In the "potpourri" worksheet category, there was a 9-9 tie between the two teams.
The Hornets scored 11 bonuses in all.
Kearsley's final match came again against Flushing, who won the loser's bracket.
The team won 375-330, clinched by Moyer with a critical science question.
About the Writer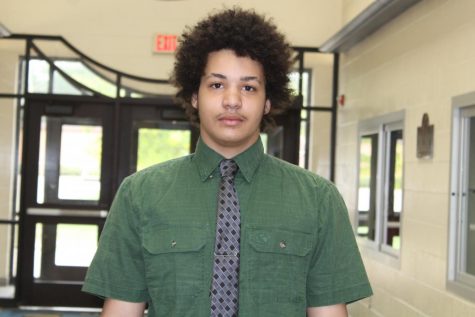 Devontre Oliver, Reporter
Class: Junior

Hobbies: Playing video games -- specifically adventure RPG's.

Future plans: I'm unsure of what I want to do.

Favorite Book: "The...