McFadden uses writing to overcome past experiences
Every person goes through tough times in life, but ultimately it's about how one copes with their hardships that decides who they are as a person.
Senior Casslynn McFadden turned to writing as an outlet from life's troubles.
McFadden has begun to write a book, titled "Battle Cry," about the mental and physical abuse she endured as a child.
"It ("Battle Cry") is based off of me growing up with certain things that I had to deal with," McFadden said. "But it's realistic fiction, so half is made up while the main points are real. The book provides the information of my experiences without explaining the graphics of it."
McFadden plans to use her writing to help others that have gone through traumatic experiences by letting them know that someone understands what they have been through.
"I want to believe that through my writing people will feel like they are not alone," McFadden said. "Those who have been through it or those who have a hard time believing that there are others out there who can understand them and their trauma."
Although it is hard for McFadden to think about her painful memories of the past, writing allows her to cope with what she has gone through.
"
I always have to keep in mind that my writing will be able to help someone who may even be struggling more than I am."
— Casslynn McFadden, senior
"I cope through a series of levels through my writing, even if it does hurt a little to reminisce on the memories," McFadden said. "Writing about the trauma I went through is really hard for me. Although I feel that it does help me, I struggle with writing every sentence.
"But, I always have to keep in mind that my writing will be able to help someone who may even be struggling more than I am."
McFadden dreams of becoming an author. On her path to following her dreams, she plans on attending college to obtain a degree in creative writing.
"I plan on going to Mott for my basics and then transferring to a university that offers creative writing," McFadden said. "Then, I will be able to educate myself further on writing so that I can produce good work for my books."
McFadden is passionate about what writing has to offer.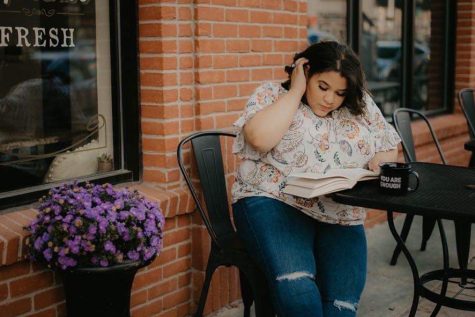 "Writing in general gives me a chance to express what I feel, and gives the reader a chance to understand how I feel," McFadden said. "Everyone has a different path on their journey and it's important that through writing we are able to understand what everyone has experienced in their life and what their valuable life lessons are."
In addition to being an aspiring author, McFadden is also a talented cosmetologist. She will obtain her cosmetology license from the Genesee Career Institute once she obtains 1500 hours of experience and passes the state board exam for cosmetology.
"I chose to go to GCI for cosmetology to work on myself, as well as making others feel good about themselves through my work," McFadden said. "I am working on building up my clientele so by the time I am graduated from college and have my license I can work either at a booth rental or commission."
McFadden plans to use her cosmetology license in order to pay for college.
Despite everything that McFadden has endured, she wants to spread kindness and inspiration to others.
"I want to inspire others and encourage them to talk about the issue at hand, the things that people don't want to talk about," McFadden said. "I want to hit it head on. I want to hopefully allow them to grieve because that's the way we can grieve: by talking about it.
"People also need to be aware of the situation. Things happen behind closed doors that others might not know about. I want people to read my story and see it as a chance to speak out."
About the Writer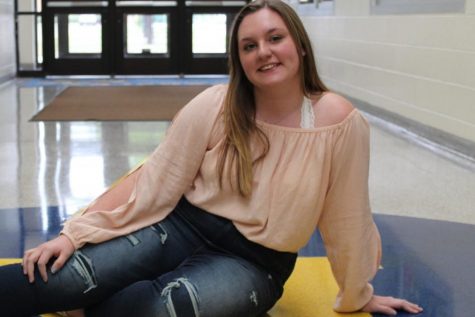 Elizabeth Taylor, Managing Editor
Class: Senior

Hobbies: Horseback riding and bowling.

Future Plans: I plan on attending a university to study optometry.

Favorite Book: "The...