Quiz bowl tops division
Quiz bowl placed first in the Division 2 Genesee Academic League standings this season.
Linden came in second while Hartland and Powers Catholic tied for third place.
Due to head-to-head record, Hartland will play for the third-place crossover trophy.
Kearsley plays Grand Blanc for the Genesee Academic League title Wednesday, Dec. 11. Both teams went 14-1 in their respective divisions.
Grant Sterling, senior, is proud of his team this season.
"We're doing a great job so far this season," Sterling said. "As a team we're taking advantage of our strengths and since the majority of our members are seniors, it (the championship match) is a great note to go out on for many of our members."
Sterling hopes the Hornets buzz against the Bobcats.
"It will probably be tough but I'm hopeful that we'll pull through," Sterling said.
Senior Connor Earegood, captain, promises a victory over the Bobcats.
"We've played hard for the past four years and we won't let our chance to earn serious hardware slip away," Earegood said. "We're bringing home the GAL trophy. There is no doubt about it."
In the team's first match against Davison, Kearsley won 360-150.
Senior Chris Moyer and Earegood scored 18 of the 23 individual questions.
Earegood feels the two have built a good chemistry throughout the season.
"Chris and I play off of each other very well," Earegood said. "We can always count on each other to play hard and gun questions."
Kearsley led out of the first round, allowing the Cards to choose their lightning round category first.
Davison chose "Starts with V" and correctly answered eight questions. The Hornets picked up the remaining two on their turn.
The Hornets chose "Household Idioms" and scored eight as Davison rebounded the remaining two.
Kearsley scored three bonuses in the third round.
Against Clio, the Hornets won 410-130.
Kearsley led 220-0 after the first round.
Earegood and Moyer accounted for 22 of the 29 individual questions.
The Mustangs chose "Art" for their lightning round and scored seven. Kearsley was able to rebound two answers.
Kearsley chose "Potpourri" and scored six. Clio also rebounded two.
The Hornets scored four bonuses in the final round.
In the final regular-season match, Kearsley won 320-180 over Hartland.
Earegood and Moyer gave exemplary performances, scoring 19 of the 21 personal points.
In the lightning round, Hartland chose "Starts with W" and scored seven. Kearsley rebounded one.
Kearsley chose "Vexillology" — the study of flags — and also scored seven. Hartland rebounded two as well.
Kearsley scored four bonuses in the final round.
About the Contributors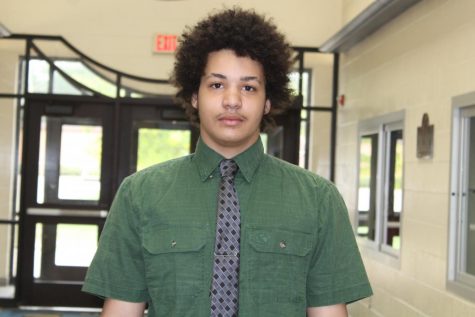 Devontre Oliver, Reporter
Class: Junior

Hobbies: Playing video games -- specifically adventure RPG's.

Future plans: I'm unsure of what I want to do.

Favorite Book: "The...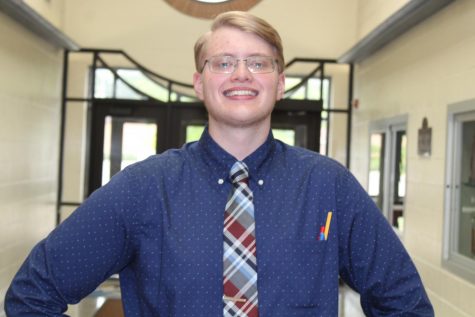 Connor Earegood, Editor in Chief
Class: Senior

Hobbies: I participate in quiz bowl, chess, robotics, Future Problem Solving, and many other "nerd sports."

Future Plans: I plan to...