Yothongyot spreads kindness
Traveling all of the way from Leoi, Thailand, senior Arissara Yothongyot came to the United States to discover a new culture.
Yothongyot wants to use her experience as a foreign exchange student to extend her abilities in the English language.
"I came to America to practice my English (and to make it) better," Yothongyot said. "English is very important to me (because I want to go to a) university to become a doctor."
Like many foreign exchange students, Yothongyot uses her athletic abilities as a part of a Kearsley team.
As a basketball player for four years, Yothongyot joined the junior varsity girls basketball team.
She enjoys playing basketball because of the kind and friendly people that play with her.
"My team is very kind and my friends on the team are really nice and fun," Yothongyot said.
Yothongyot has enjoyed her stay in the United States so far, especially the buzz around KHS during Homecoming.
"It (Homecoming) was very fun," Yothongyot said. "I liked dancing with my host sister and watching the football game."
Yothongyot's favorite class at KHS is U.S. History, taught by Mr. Jack Linn.
"I like U.S. History the best because of Mr. Linn," Yothongyot said. "The content of the class is good but Mr. Linn makes the class the best. He's so funny and nice."
Junior Christiana Hatch, Yothongyot's host sister, is fond of the sister-like relationship the two share.
"Our relationship isn't really any different than the one I have with my own sister, minus the arguing that occurs occasionally," Hatch said.
Hatch admires Yothongyot's happy personality.
"My favorite thing about Arissara is that she always has a smile on her face," Hatch said. "It doesn't matter if she is angry or upset, she always smiles."
After graduation, Yothongyot hopes to attend a university in the United States in order to become a doctor.
"I want to be a doctor because I want to help people," Yothongyot said. "I have wanted to be a doctor since I was 12 because I have just always wanted to help people."
Yothongyot plans to return home to Thailand for the summer but she will travel back to the United States to attend college in the fall.
Although she doesn't know which college she will attend upon her return, she wants to attend a school that will best help her in her future endeavors.
About the Contributor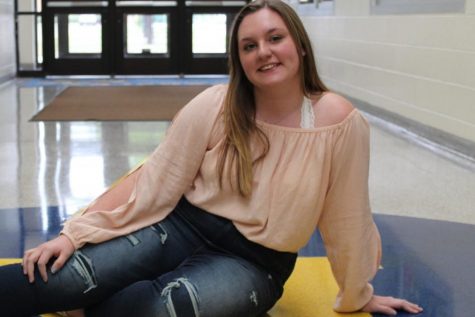 Elizabeth Taylor, Managing Editor
Class: Senior

Hobbies: Horseback riding and bowling.

Future Plans: I plan on attending a university to study optometry.

Favorite Book: "The...