Dancing, eating, taking photos highlighted prom
Hang on for a minute...we're trying to find some more stories you might like.
It's the night that everyone waits for.
The music, the colors, the promises, the memories.
On April 27, Kearsley High School held its annual prom.
Students from the Class of 2019 attended, some even inviting underclassmen to join them in the fun.
This year, the prom took place at the Lapeer Country Club.
Senior Joscelyn Burns attended, stating the night consisted of much fun and enjoyment.
"The place was set up very nice and elegantly," Burns said.  "When everyone finished eating, they turned the room into a dance floor. I had a lot of fun."
Burns described the setting as being perfect.
Students enjoyed taking pictures on the balcony and at the water fountain, as well.
Senior Chyna Burton made a beautiful entrance while emphasizing the fun she and her peers shared.
"My favorite part of prom was having a good time with my friends," Burton said. "It was a time to remember."
Senior Allison DePottey had fun at the prom dancing with her friends.
"They had some good music to dance to," DePottey said. "There was a good amount of people dancing throughout the whole thing."
In addition, DePottey said a group of her friends decided to keep the night alive, heading to Richfield Bowl.
DePottey hung out with seniors Ethan Thayer,  Autum Prescott, Chiny Miles, Anaystashya Davis, Briahna Greer, and Alexis Dion; juniors Hunter Parkhurst and Joelle VanBuren; and sophomore Olivia Thomas.
"After prom there was a group of people who went bowling. It was fun," DePottey said. "I bowled horribly because I can't (bowl)."

About the Writer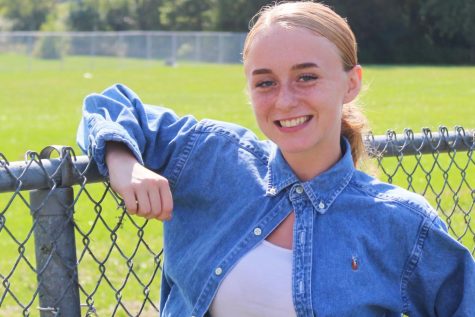 Serenity Booth, Reporter
Birthday: February 17, 2002

Hobbies/Interests: Reading, fashion, writing, art, music, and cosmetology.

Favorite Quote: "Don't cry because it's...