Grager retires after 32 years in education
Hang on for a minute...we're trying to find some more stories you might like.
After 32 years of teaching, Mrs. Joni Grager will retire at the end of the school year.
Before coming to Kearsley, Grager worked as a substitute teacher in Genesee County and taught for a few years at Montrose.
Much has changed in the qualifications of teachers during her career.
"Before, the state said we had to be highly qualified," Grager said. "I taught math and did co-op. After legislation passed (for what the state called highly qualified teachers), it was all history and social studies."
Her older sister, Mrs. Donna Williams, served as a mentor for Grager, as well as her senior English teacher at Carman High School, Mrs. Joan Ring.
"She (Williams) was a teacher, and when she was teaching she taught at the high school I went to, which was Carman," Grager said. "I heard all the kids talking about how they liked her class. It pushed me that way, and in the same building was Joan Ring, my senior English teacher."
In her free time, Grager plans to work in her yard, fix up her house, and visit with retired family and friends.
She will miss the connections she has with staff members in her retirement.
"I will mostly miss my friends on the staff," Grager said. "They are a unique and special group that I will truly miss."
Grager had many special moments with the Class of 2019, who supported her when her son Zack passed away from cancer.
"The graduating class would say things to get me through to notice it's OK to keep teaching," Grager said. "It was more about what made me glad I was a teacher."
During his freshman year, junior Ethan McArthur enjoyed a class with Grager. He noticed her dedication to teaching.
"She's been through a lot as a person with her son the year I had her," McArthur said. "She still went to school every day and taught. Most teachers wouldn't really care that much at that point, but she did."
She had a message for those who supported her in times of tragedy during her career.
"I would like to thank all the staff and students who helped me get through the last three years after my son's death," Grager said. "I could have retired at that point, but I knew it was better to continue on with life. I'm glad that I stuck it out. I'm retiring for the right reason."
About the Contributors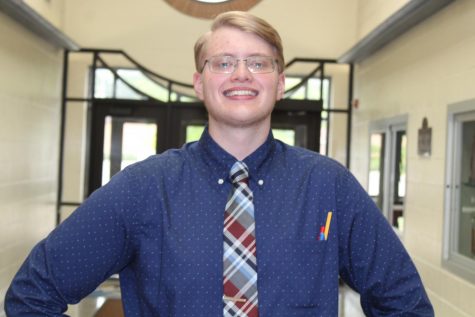 Connor Earegood, Editor in Chief
Class: Senior

Hobbies: I participate in quiz bowl, chess, robotics, Future Problem Solving, and many other "nerd sports."

Future Plans: I plan to...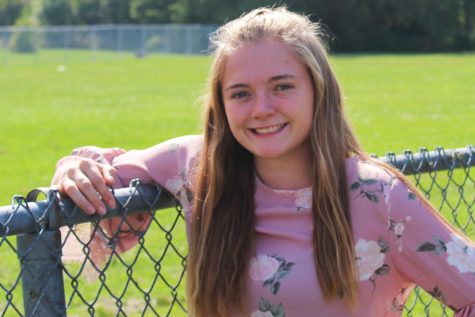 Makenzie Boillat, Reporter
Birthday: July 23, 2001

Hobbies/Interests: Cheer, going on walks, and watching Netflix.

Favorite Quote: "Nothing can dim the light that shines from within."...