Seniors tour Mott, learn about campus
Hang on for a minute...we're trying to find some more stories you might like.
On Tuesday April 9, a large group of KHS seniors went to Mott for orientation and a campus tour.
Mrs. Colleen Grathoff, career development facilitator, created the trip for seniors who plan to attend Mott in the fall.
The trip was organized for seniors to be able to familiarize themselves with the campus.
Forty-four seniors attended the trip.
During the orientation, students were encouraged to download the Mott app, which allows students to see all of their classes. It also has GPS navigation to help students get to their classes and navigate the campus.
Senior Kayla Simpson liked the trip.
"It helped me get a better understanding of what the campus looks like and where to locate buildings," Simpson said.
After the orientation, seniors went on a campus tour and did a scavenger hunt through the buildings to help them learn where major parts of the campus are located.
Grathoff felt as though the trip helped the seniors.
"I think it helped students learn about the campus through the scavenger hunt," Grathoff said. "They got to learn things they usually wouldn't be able to from a usual campus tour. It gets students excited about starting their college career."
About the Contributors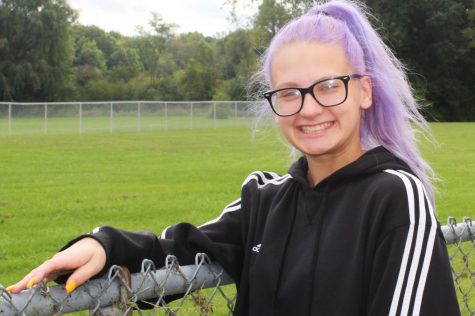 Racheal Cowell, Reporter
Birthday: July 29, 2001

Hobbies/Interests: Running.

Favorite Quote: "Road work ahead? Uh yeah, I sure hope it does." -Drew Gooden

Favorite...